Live Event Audiovisual Technicians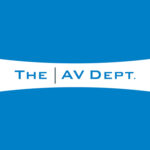 Website The AV Department
Are you interested in working on the technical side of the live events industry? Send us your resume if you can honestly answer YES to these questions:
—  Are you customer-service oriented? This is a vital part of our company culture.
—  Do you value supporting your team?
—  Can you bring a positive, can-do attitude to long work days?
—  Are you organized and able to quickly shift in a new direction when plans change?
—  Do you have technical aptitude and want to learn and develop new skills?
All Are Welcome to Apply
We are committed to building a diverse and inclusive organization and we are most interested in finding candidates who have the work ethic, personal traits, and drive that will be a great addition to our positive team dynamic. In order to remove unnecessary barriers for qualified individuals pursuing employment opportunities, we do not list minimum requirements for education or experience. Instead, we focus on candidates' abilities to excel based on the responsibilities of the position. The best candidate may be one who comes from a less traditional background. We strongly encourage you to apply, even if you don't believe you meet every one of the qualifications described.
About the Position
Live Event Audivisual Technicians support our client's technical needs. They staff live events by providing excellent customer service, setting and striking AV equipment, running the tech table, organizing workflow, and responding to client needs and requests. A wide range of experience in live events (corporate, nonprofit, and hotel) is ideal. If you are a little on the under-experienced side and think you are a good fit for The AV Department culture (see the five questions at the top of this listing), we are interested in meeting you. We have multiple Live Event AV Tech positions available and cultural fit is more important than any other factor. Bonus points if you have an interest and aptitude in streaming and media/video production.
Visit https://theavdept.com/careers/
Please note: this position is not AV Freelance, AV Install, Film, TV, Radio, IT or Multimedia positions. The live event industry is a lifestyle. That means odd hours, weekend work, changing situations, and a team-based culture.
Let them know you found it on PDX Pipeline!