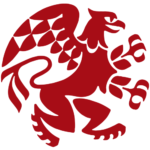 Website Reed College
Reed College is looking for a Grounds Technician to join our Facilities team to provide important maintenance of our beautiful campus. The Grounds Technician performs preventative and basic maintenance and repair of College grounds including lawns, irrigation systems, plant and paved areas and natural areas of campus.
Reed College offers an exceptional benefits package, including comprehensive and cost-free medical and dental insurance for you, and a 60% discount on medical and dental insurance for your dependents, 403(b) retirement plan with 10% employer contribution (after one year of service), educational assistance for employees and their children, 22 days of paid vacation, paid holidays, half-day Fridays in the summer, and many other campus amenities.
This is a full-time non-exempt position working 40 hours per week, typically Monday through Friday, 7:30am – 4:00pm. The pay is $20 per hour.
Who You Are
You are interested and able to spend your workday engaged in physical work and in a variety of weather conditions.
You think that working with plants, turf, trees, shrubs and flowers is satisfying.
You are comfortable using and maintaining hand tools, power tools, tractors, sweepers and other equipment used in landscape maintenance.
Safety is essential and you take precautions to make sure the area around you is safe.
You enjoy being part of a team but you are also able to work independently to meet your assigned goals.
You like working in a diverse environment and you enjoy interacting with people who have different backgrounds than you.
You are a strong listener and can follow verbal and written instruction.
You are able to establish and maintain effective working relationships with college staff, students and the general public.
You are interested in obtaining an Oregon Pesticide Applicators License (paid for by the college if hired).
You take pride in and enjoy a clean, orderly work environment.
You have an active, valid driver's license.
What You'll Do 
Utilize tractors, riding mowers, blowers, sweepers and other power equipment to maintain campus grounds.
Assist in the planning and installation of landscape improvements, may select trees and shrubs for plantings.
Provide maintenance and control of invasive plants.
Plant, cultivate and maintain turf areas, shrubs, perennial plants and trees using gardening implements and power operated equipment; repair established lawns and turf areas as needed.
Assist in the installation and maintenance of irrigation systems.
Maintain hard surfaces on college property including roads, parking lots and sidewalks.
Remove litter from campus including leaves, branches, and trash. Clean and flush storm drains as needed.
Utilize resources including student employees; assign students tasks/work.
Clear ice and snow as needed.
Working Conditions
Work is performed mostly outdoors in a variety of weather conditions.
Physical effort is required throughout the workday including occasional lifting of heavy objects up to 50 lbs.
Let them know you found it on PDX Pipeline!