Seasonal Visitor Relations Associates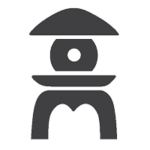 Portland Japanese Garden – a 501(c)(3) non-profit in Portland, Oregon – is hiring for a Seasonal Visitor Relations Associate. The Visitor Relations Associates are responsible for providing cross-functional support across our front-of-house areas with a focus on ensuring an outstanding experience for visitors to Portland Japanese Garden. The Visitor Relations Associates report to the Director of Visitor Relations and are managed by the Visitor Relations management team. This position works from our primary Garden campus located at 611 SW Kingston Ave.
This position serves as an ambassador of the Garden experience and has the unique responsibility of engaging with our guests at all stages of their visit. Training is conducted in phases and candidates are eligible for a wage increase after successfully completing their 90-day introductory period and Level 2 training. This position is ideal for those who have demonstrated exceptional customer service experience and enjoy variety.
This position is available immediately and extends at least through September 30, 2023.
COVID-19 Vaccination Policy: For the safety of our staff, volunteers, and guests, Portland Japanese Garden requires all staff and volunteers to be vaccinated against the COVID-19 virus, including the initial booster. Candidates must be fully vaccinated by their hire date and must provide proof of vaccination upon hire.
Primary Duties 
Customer Service – Level 1
Work as needed across several front-of-house locations daily, including the Tanabe Welcome Center, Garden Grounds, the Fukuta Concierge Office, and the Pavilion Gallery ensuring functional continuity, and providing proactive, positive customer service to Members, guests, and staff
Responsible for serving as an "information concierge" by being knowledgeable and ready to communicate information to guests, including about the Garden (events, exhibitions, etiquette, and memberships) and the local area (bus schedules, wayfinding, and providing local suggestions)
Responsible for being a proactive and friendly presence while checking in guests and members, conducting Garden rounds, or staffing front-of-house locations, including greeting guests, answering questions, and enforcing Garden etiquette
Participate in maintaining a world-class appearance of Garden grounds and front-of-house locations, including conducting regular housekeeping tasks indoors and outdoors, and restocking supplies, brochures, etc
Responsible for driving shuttle bus, transporting visitors on Garden grounds
Other duties as assigned
Ticketing, Memberships, and Concierge Services – Level 2
Responsible for providing in-depth customer service and personal attention to guests, staff, and volunteers from our Fukuta Concierge Office, by phone, email, and in person, keeping Visitor Relations managers apprised of all issues
Responsible for processing POS transactions at the Tanabe Welcome Center and Fukuta Concierge Office, including general admission and event tickets, donations, and gift cards
Process all types of Membership enrollment, including processing new and renewal memberships, upgrades, and answering general questions about our membership program
Assist Visitor Relations managers in responding to review sites (TripAdvisor, Yelp, Google, Facebook)
Working closely with Visitor Relations managers to provide as-needed public-facing support to other Garden staff, departments, and volunteers
Follow standard cash handling and credit card transaction procedures and policies
Attend regular department meetings and other Garden meetings as required
Acquire and maintain a high operating knowledge about the Garden and Garden events
Other Responsibilities
Familiarize oneself with the organization and the Employee Handbook
Get to know fellow staff members, developing trust, establishing credibility, encouraging teamwork, and creating an atmosphere of open, honest, two-way communication
Serve as a role model for Garden volunteers, providing support and encouragement to volunteers in their roles across the Garden
Maintain a high level of professionalism in manner and appearance
Adhere to Garden Dress Code and wear Garden uniform (all black, slacks, crew neck t-shirt, and close toed shoes;  Garden-provided Happi coat is worn over shirt)
Qualifications
Studies have shown that women and people of color are less likely to apply for jobs unless they believe they meet every one of the qualifications as described in a job description. We are most interested in finding the best candidate for the position, and that candidate may be one who comes from a less traditional background. If you are interested in applying, we encourage you to think broadly about your background and qualifications for this role.
Entry-level position, with at least 1 year of customer service experience preferred
Excellent customer service/hospitality experience
At least 1 year of experience with point-of-sale programs and/or CRM software (Tessitura, Raiser's Edge, Salesforce, etc) preferred
Current driver's license; must be able to supply a satisfactory DMV report once hired
Proficiency on a computer required, with familiarity on programs such as Microsoft Outlook, Word, and Excel preferred
Strong written and verbal communication skills
Special Requirements
Flexible work schedule and able to accommodate changing Garden needs, including working weekends, evenings, and occasional overtime
Must be comfortable lifting up to 35 lbs
Must be able to work in all types of weather conditions
Must be able to remain in a stationary position and/or move about the Garden for several hours
Compensation & Schedule
Wage: $17.00/hour to start, with an increase to $18.00/hour after successful completion of the 90-day introductory period and Level 2 training
This is a seasonal, full-time, hourly position with 32-40 hours per week. Regular workdays may vary depending on occasional Garden events but will include weekends. Shifts are typically 8 hours (plus ½ hour lunch), between 7:30am and 8:00pm.
Seasonal position extends at least through September 30, 2023
Benefits:

a household membership to the Garden
reciprocal access to other area attractions, such as Portland Art Museum, OMSI, and Oregon Zoo
a 30% discount on most items in the gift shop
incentives for using alternative transportation to commute to work
free access to the Employee Assistance Program (EAP)
paid sick time
eligible for the company 401k plan upon completion of 500 hours in the first 6 months of employment (4% employer match after 1 year of service)
Transportation
The Garden is located at 611 SW Kingston Avenue, in Washington Park. Below are the transportation options for staff commuting to the Garden:
Parking: Staff may park in the pay-to-park spaces throughout Washington Park. The cost is $8/day, or staff may request parking permits from Washington Park. The Garden subsidizes a portion of the cost for parking permits; the cost for staff is $75/month during the high season (March – September) and $50/month during the low season (October – February).
Bus Passes: For staff who take public transit as their primary means of commuting to the Garden, we provide paid bus passes. Full-time staff receive a monthly TriMet pass, and part-time staff receive daily passes, based on their work schedule.
Transportation Stipend: Staff who take any form of alternative transit to get to work qualify for a $5 daily stipend. This includes taking public transit, walking, biking, carpooling, or getting dropped off. The only staff who do not qualify for the stipend are those who are receiving a bus pass through the Garden.
Applications
To apply, please submit a resume, and three work-related references through our online Career Center. Incomplete applications will not be considered. Please no phone calls or hand delivered applications. Applications will be accepted until the position is filled.
All submitted applications will be held in confidence.
Let them know you found it on PDX Pipeline!