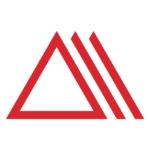 Website Polartec
YOU are a unicorn, wrapped in a fleece poncho you made yourself, standing tall on a cornice in the backcountry, and DM-ing celebrity scientists and nano-influencers with insider ease. You are also gifted in the ways of social media strategy and tactics across multiple platforms. All with an instinct some might call supernatural, and experience your parents called a waste of time. But YOU have a destiny…
We're looking for a force of nature to helm the Polartec Social Media accounts. You'll manage our communities, engage our customers, and help plan content for both B2B and B2C audiences. It's a big job because it's a big brand that spans categories, global markets, and generations. That means there are many stories to tell, oodles of fans and followers to attract, and millions of fabric yards to sell.  This is the opportunity, and the challenge, that powers the content of our social channels – and the voice of the Science of Fabric. We're just getting started and looking to greatly grow our social presence. Think you can take this on? Now is your time to speak up.
Click the application link for more specific responsibilities, requirements, and important blah, blah, blahs…
Let them know you found it on PDX Pipeline!