Podiatrist- Travelling (PSLF Potential)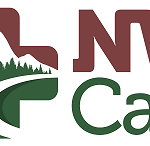 NWCare is seeking a full-time Podiatrist who thrives in a detailed oriented, professional environment and has the ability to provide exceptional service to our patients.
NWCare provides quality on-site medical care services to residents of nursing homes and long-term care facilities. We offer Podiatry, Dentistry, Optometry, Mental Health, Audiology, and Physical Therapy services. Our entire team is reliable, professional, caring, and kind. Our doctors always keep the patients' wellbeing as their top priority with a focus on excellence in care.
NWCare's culture is built on a foundation of teamwork and entrepreneurial drive.  While each staff member has clear responsibilities in fulfilling our mission, we promote, expect, and reward a small business culture and work ethic where no task is above or below any individual.
We respect our Providers and offer an excellent work life balance, generous benefits with bonus structure and Zero On-call coverage requirement.
| | | | |
| --- | --- | --- | --- |
| Department: | Podiatry | FLSA Status: | Exempt |
| Reports To: | Medical Director | Physical Strength: | Heavy |
Summary
This position is responsible for diagnosing and treating diseases and deformities of the human foot by performing the following duties.
Essential Duties
Diagnoses diseases and deformities of the foot using medical histories, physical examinations, x-rays, and laboratory test results.
Treats skin, soft tissue, bone, muscle, and joint disorders affecting the feet, ankles, and lower extremities.
Treats Patients in a facility by performing routine foot care and minor surgical procedures.
Maintains high Patient Satisfaction levels.
Job Duties
Provides treatments and foot care as medically appropriate for diseases and deformities of the foot, ankle, and lower limb.
Educates patients about etiology and sequelae of conditions affecting the foot and lower extremities.
Maintains active knowledge of diagnoses that allow coverage for Routine Foot Care as recognized by Centers for Medicare and Medicaid.
Aseptically collects nail specimen biopsies to evaluate and treat Onychomycosis. Educates patients on the role of microtrauma and the etiology and sequelae of fungal infections.
Surgically treats conditions onsite at facilities such as Elongated nails, Fungal nails, corns, calluses, ingrown nails, tumors, shortened tendons, cysts, or abscesses.
Communicates Effectively and obtains appropriate surgical consent from Medial Power of Attorney to perform minor surgery; Ingrown nails, Nail avulsions, Incision and Drainage, Flexor tenotomy or other surgeries.
Refers patients to physicians or other specialists when symptoms indicative of systemic or malignant disorders are observed in feet and legs.
Treats deformities by means of strapping and padding to offload callouses and wounds with felt or other pedorthic materials.
Prescribes medications, corrective devices, physical therapy, or surgery.
Checks fit of prosthetic appliances and measures/casts for new devices.
Documents and charts medical visits and interprets lab results on Electronic Medical Record system in high level of detail while following NWCare treatment protocol as determined by Medical Director and Podiatry team.
Performs administrative duties, reviews culture reports prescribing medications and communicating with patient care team via fax, phone, secure email and/or patient portal.
Maintains adequate instrument counts and supplies/ orders supplies as necessary and keeps accurate facility administrative records as appropriate.
Educates the public about the benefits of foot care through techniques such as speaking engagements, advertising, and other forums.
Travels to facilities within the State of Oregon to provide podiatry care to patients.
Performs/ Assists with surgeries in-office Surgery suite as necessary.
Maintains punctual, regular, and predictable attendance.
Maintains Board certifications as necessary
Plans and completes Continuing Medical Education activity as required by the state of Oregon.
Works collaboratively in a team environment with a spirit of cooperation.
Respectfully takes direction from Medical Director or Supervisor.
Performs other duties as assigned.
Supervisory Responsibilities
Directly supervises employees in the Podiatry department. Carries out supervisory responsibilities in accordance with the organization's policies and applicable laws. Responsibilities include interviewing, and training employees; planning, assigning, and directing work; appraising performance; addressing complaints and resolving problems.
Qualifications
Ability to perform essential job duties with or without reasonable accommodation and without posing a direct threat to safety or health of employee or others. To perform this job successfully, an individual must be able to perform each essential duty satisfactorily. The requirements listed below are representative of the knowledge, skill, and/or ability required. Reasonable accommodations may be made to enable individuals with disabilities to perform the essential duties. Must possess excellent verbal and written communications skills. Ability to multi-task and work in a fast-paced team environment. Must be detail-oriented and set high standards for accuracy. Must have demonstrated experience with Microsoft Office Suite. Strong interpersonal, organizational, analytical, decision-making, and problem-solving skills required. Ability to maintain strict confidentiality of all patient and company information.
Education & Experience
Doctoral DPM degree and completion of a Podiatric residency required (PMSR or PMSR/RRA). Salary commensurate with experience.  Potential for Student loan forgiveness via Public Service Loan Forgiveness (PSLF) qualification via 501(c)3 non profit in the future.
New Graduates, Non traditional applicants are encouraged to apply.
Certificates, Licenses and/or Registrations
Controlled substances registration certificate from DEA or ability to obtain one required. Current Oregon state Podiatrist license or ability to be licensed within 6 months of hire required. A valid driver's license, acceptable driving record, and automobile liability coverage or access to an insured vehicle required.
Travel Requirement
This position requires frequent (51-75% of the position) in-state travel for the purposes of visits to facilities to perform Podiatric foot care and to attend trade shows. Travel will primarily consist of day trips but will also include overnights. Travel duration may be up to one to three weeks at a time.
Corporate Home base is in Salem, Oregon.
Language Skills
Ability to read, analyze, and interpret the most complex documents.  Ability to respond effectively to the most sensitive inquiries or complaints.  Ability to write speeches and articles using original or innovative techniques or style.  Ability to make effective and persuasive speeches and presentations on controversial or complex topics to top management, public groups, and/or boards of directors.
Mathematical Skills
Ability to apply advanced mathematical concepts such as exponents, logarithms, quadratic equations, and permutations.  Ability to apply mathematical operations to such tasks as frequency distribution, determination of test reliability and validity, analysis of variance, correlation techniques, sampling theory, and factor analysis.
Computer Skills
Most required work is almost exclusively on the computer, but the computer is not itself the focus of the position.  Has an advanced understanding and capabilities in using applicable programs and knowledge of networks.  Must be a strong reference for other users for performing different functions with the computer.
Reasoning Ability
Ability to apply principles of logical or scientific thinking to a wide range of intellectual and practical problems.  Ability to deal with nonverbal symbolism (formulas, scientific equations, graphs, musical notes, etc.,) in its most difficult phases.  Ability to deal with a variety of abstract and concrete variables.
Physical Demands & Work Environment
The physical demands described here are representative of those that must be met by an employee to successfully perform the essential duties of this job. The work environment characteristics described here are representative of those an employee encounters while performing the essential duties of this job. Reasonable accommodations may be made to enable individuals with disabilities to perform the essential duties.
While performing the duties of this job, the employee is frequently required to stand, walk, sit, use hands and fingers to type or dial, reach with hands and arms, use stairways to climb to multiple floors within office building, talk or hear, taste or smell, and be exposed to work near moving mechanical parts, fumes or airborne particles, and vibration.
The employee is occasionally required to stoop, kneel, crouch or crawl and be exposed to toxic or caustic chemicals, outdoor weather conditions, and risk of electrical shock.
The employee must frequently lift and/or move up to 50 pounds and occasionally lift and/or move up to 100 pounds. This position requires frequent computer use. Specific vision abilities required by this job include close vision, color vision, distance vision, depth perception, and ability to adjust focus. The noise level in the work environment is usually moderate.
Benefits:
Health, dental, and vision insurance for dependents and employees
Life insurance & AD&D
Short-term disability insurance
401(k) retirement plan with employer match
Employee Assistance Program
Flexible Savings Account
Generous PTO plan
NWCare is an EEO employer.
Let them know you found it on PDX Pipeline!