Storekeeper Substitute Staff
Part Time
$17/hour USD / Year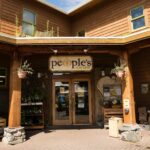 Website People's Food Co-op
People's Food Co-op is a values driven, community-owned natural foods store, and we operate with a democratic, consensus-based Collective Management structure. Substitute Staff help keep us operational by filling in for open Store Keeping, Produce Keeping, and Stocking shifts. This 4-25 hour per week position provides staffing for Store Keeping, Produce Keeping, stocking, and other shifts on an as-needed basis. The purpose for these positions are as follows:
Produce Keeper
Responsible for stocking and displaying fresh produce while offering prompt, friendly customer service to help meet department goals for sales, margin, labor and customer service.
Storekeeper
To engage community members and provide prompt, welcoming service.
To keep the store clean, safe, and well-functioning.
To further the Ends of the co-op.
Compensation & Benefits include:
Human scale and empowered workplace
Flexible hours
$17/hour starting wage for all positions
19% discount on purchases at the Co-op
Paid sick time
Regular raises based on hours worked
TO APPLY: Please visit our wesbite at www.peoples.coop/employment and download an application packet. Applicants will only be considered if they submit a completed application packet. Email your completed packet to [email protected], or drop it of at our store at 3029 SE 21st Avenue.
Let them know you found it on PDX Pipeline!