Administrative Specialist 2
Full Time
Applications have closed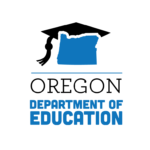 Website Oregon Department of Education
Position Title & Classification: Administrative Specialist 2
Salary: $3,398 – $5,148
We are seeking an Administrative Specialist to join our Grants Management and Monitoring team within our Office of Education, Innovation, and Improvement at the Oregon Department of Education. This is a permanent position is represented by the Service Employees International Union (SEIU).
This role is a hybrid of remote work and will need to report to the office when business or operational needs are dependent on onsite activities. Remote work is embraced to the fullest extent possible without interfering with business.
Would you like to learn more about this position or how our application process works? Join our Recruitment team during our ODE Career Chat Sessions. We can assist you with all your application and agency questions!
Join us on the 1st Thursday of every month from 11:00am-11:30am.
Join us on the 3rd Thursday of every month from 1:00 – 1:30pm.
Join ZoomGov Meeting
https://www.zoomgov.com/j/1618573320
About Us:
The Oregon Department of Education's (ODE's) mission is to foster equity and excellence for every learner through collaboration with educators, partners, and communities. In fulfilling its mission, ODE has the vision to ensure all students have access to and benefit from a world-class, well–rounded, and equitable education system.
The Office of Education Innovation and Improvement aspires to nurture a thriving, sustainable, and innovative statewide educational vision and system rooted in humanity and responsive to complex and dynamic times. EII leads programs and practices that center on the core values of deep equity, stewardship, responsibility, belonging, reciprocity, and accountability. This office encourages and seeks accountability, feedback, evaluation, and assessment and appreciates the unique value that each person's experiences and skills bring to the collective whole.
What you will do!
Come be the heart of the action and support ODE's work in service to students across the state and engage Oregon's communities so they can thrive. Make a difference that is both measurable and meaningful!
As one of ODE's Administrative Specialist's you will, provide administrative support to the Grants Management and Monitoring team.
Typical Duties Include: 
Providing administrative support to the Grant Management and Monitoring team. Administrative duties include: budget monitoring, expenditure control, public relations, personnel administration, records management, and report preparation.
Conducting research, analysis, evaluation, and interpretation for projects and programs to assist team members in developing program or operational  goals.
Establishing and maintaining procedures to support the work of the team.
What you need to qualify
Three years of secretarial or administrative support experience that includes coordinating office procedures, preparing narrative and statistical reports, and administrative data collection and analysis
OR
An associate degree in general office occupations and two years of secretarial or administrative support experience that includes coordinating office procedures, preparing narrative and statistical reports, and administrative data collection and analysis
OR
An equivalent combination of education and experience.
Desired Attributes (what we are looking for):
Candidates who are the most competitive will possess a compelling combination of the following background, skills, and experience:
Experience providing administrative or executive support for a project, program, or operation.
Experience with administrative data collection and analysis, evaluation of projects, processes, and operations.
Ability to multitask, independently manage time, and task prioritization with attention to detail.
Excellent verbal and written communication skills including the ability to respond to routine and non-routine issues with diplomacy and tact.
Familiarity with office software, applications, collaborative platforms, virtual meeting apps, and presentation software (e.g., Microsoft Office products, Smartsheet, Adobe, Zoom, Microsoft Teams, GoTo Meeting)
Ability to establish effective relationships with culturally diverse partners and community groups representing a variety of perspectives and lived experiences.
Experience with contract development, grant development, and database management is preferred.
Knowledge of grant funding policies and procedures and applicable local, state, federal and university regulations is preferred.
Awareness of school and district improvement process including program monitoring and evaluation skills is preferred.
We are most interested in finding the best candidate for the job. We would encourage you to apply, even if you don't meet every one of our qualifications listed.
Why us?
At ODE, we pride ourselves on creating an inclusive, collaborative, and innovative atmosphere. Autonomy is supported while also being offered opportunities to work in dedicated teams or partnerships across the agency. Our office supports a healthy work/life balance and shows genuine care for team members, students, partners, and school leaders. Our team members share and educate with passion for equitable practices and sustainable development for leaders across Oregon. We maintain a constant learning and growing mentality to strive for optimum innovation and consistently applied equity practices.
Our amazing benefits include:
Excellent medical, vision and dental benefit package for the employee and qualified family members with very low monthly out-of-pocket cost
Paid days off –
11 paid holidays per year
3 additional paid "Personal Business Days" per year
8 hours of sick leave accumulated every month
Progressive vacation leave accrual with increases every 5 years
In addition to standard medical benefits and employee leave, the state also provides additional optional benefits, such as basic life insurance, short-term disability, long-term disability, deferred compensation savings program, and flexible spending accounts for health care and child care expenses.
Student Loan Forgiveness Program: if you have federal student loan debt or are thinking of going back to school, then you will want to look into this program. If you make 120 qualifying payments on your student loan while working full time for a qualifying employer, your student loan debt may be forgiven.
If you currently work at an Oregon school district or education service district, we may be able to transfer in your sick leave balance!
If you have a desire to make a difference in the lives of Oregonians, apply today!
To apply: 
Your cover letter and resume are the perfect opportunity to highlight your interest in the position and showcase your skills and experience that make you the best candidate for the position.
Upload a resume and cover letter.
In your cover letter, please include your qualifications relating to any of the desired attributes mentioned for this position (limit to no more than 2 pages).  Your resume and cover letter may be uploaded in the Resume/CV field on the online application. Failure to attach a cover letter and resume may result in the disqualification of your application.
In addition to your related work experience and education, we will use the attributes and minimum qualifications listed under the "What we are looking for" section above to determine whom to interview. Please make sure the attributes and minimum qualifications you possess are clearly demonstrated in your resume and cover letter.
Important: Please monitor both your email and Workday account for updates regarding this recruitment. You may be asked to submit additional information after initial application.
External Applicants: Click on the "Apply" button and submit your resume and cover letter. Please make sure to attach all required documents in the section titled Resume/CV. View this video for help.
Internal Applicants: (this includes Current State of Oregon employees): Apply via your employee Workday account. View this job aid for help.
Please contact [email protected] if you have any questions on the application process.
Additional Information:
Salary Range: The range listed is the Non-PERS salary range. Public Employee Retirement System (PERS) participating members will have their base salary increased by 6.95% and pay a 6% employee contribution to PERS.
Your application materials will be used to determine salary based on a pay equity assessment. For further information, please visit the Pay Equity Project homepage.
The job posting closes at 11:59 PM (PDT) on the close date. After you submit your application, be sure to respond to the two questionnaires relating to public records requests and veterans' preference immediately following your submission. These questions are necessary to complete the application process.
Communication: Please monitor your Workday account, as communication will be sent to your Workday account. You must have a valid e-mail address to apply.
Future Vacancies: This recruitment announcement will be used to establish a list of qualified candidates to fill the current vacancy and may be used to fill future vacancies as they occur.
External Applicants (non-state of Oregon employees): If you would like to retain a copy of this job posting, please print a copy before submitting your application. Once the job posting has closed, you will not be able to access the posting.
Background Check: This position requires successfully passing a criminal record check, which may require a fingerprint-based records check and/or credit history check, as a condition of employment.
If you need an accommodation under the Americans with Disabilities Act (ADA), have questions or need assistance with the application process, please contact us at [email protected]. Please be sure to include the job requisition number.
Veterans: Eligible veterans who meet the qualifications will be given veterans' preference.  For further information, please see the following website: Veterans Resources.  You may also call the Oregon Department of Veterans' Affairs at 1-800-692-9666.
Visa Sponsorship: The Oregon Department of Education does not offer visa sponsorship. Within three days of hire, all applicants will be required to complete the US Department of Homeland Security's Form I-9, confirming authorization to work in the United States. The Oregon Department of Education is an E-Verify employer. If you are the successful candidate you must present your I-9 acceptable documents (See page 3)  for employment verification.
For additional information, you may contact us by e-mail at [email protected].
The Department of Education is an equal opportunity, affirmative action employer committed to a diverse workforce. The Department strives to create an inclusive environment that welcomes and values the diversity of the people we serve. We foster fairness, equity, and inclusion to create a workplace environment where everyone is treated with respect and dignity.  We are most interested in finding the best candidate for the job. We would encourage you to apply, even if you don't meet every one of our qualifications listed.   If you are unsure whether you meet the qualifications of this position, please feel free to contact us to discuss your application.
Come for a job | Stay for a career | Make a difference…for a lifetime!
Let them know you found it on PDX Pipeline!