Mental and Behavioral Health Education Leader (Program Analyst 4)
Full Time
Applications have closed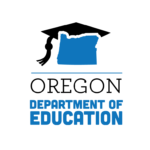 Website Oregon Department of Education
We are seeking a Mental and Behavioral Health Education Leader (Program Analyst 4) with the Office of Education Innovation and Improvement (EII). This is a full-time, permanent role. This role is in management service, exempt, and not eligible for overtime.
This position is considered a Hybrid position, with the plan of starting off fully remote and a possibility of returning to a physical office in the future. This position will occasionally travel within Oregon, with the possibility of attending a conference nationally.
A little about The Oregon Department of Education and The Office of Education, Innovation and Improvement (EII):
The Oregon Department of Education's (ODE's) mission is to foster equity and excellence for every learner through collaboration with educators, partners, and communities. In fulfilling its mission, ODE has the vision to ensure all students have access to and benefit from a world-class, well–rounded and equitable education system.
The Office of Education Innovation and Improvement, where this position lives, aspires to nurture a thriving, sustainable, and innovative statewide educational vision and system rooted in humanity and responsive to complex and dynamic times. EII leads programs and practices that center on the core values of deep equity, stewardship, responsibility, belonging, reciprocity, and accountability. This office encourages and seeks accountability, feedback, evaluation, and assessment and appreciates the unique value that each person's experiences and skills bring to the collective whole.
The Systems Capacity and Improvement Team offers a welcoming and inclusive environment, where staff are valued for the unique gifts and skills they bring to the office. Equity is at the center of our work, with opportunities for ongoing learning for staff. EII also encourages innovation, which is currently evidenced by the program alignment work that is happening across six initiatives.
What you will do!
This is a newer role that is essential in advancing a vision for meeting student mental and behavioral health needs as per the Student Investment Account (SIA), while collaborating on agency-wide and cross-agency activities to ensure a cohesive model of mental and behavioral health supports. The person in this role will be given the opportunity to create a direct positive impact on students mental and behavioral health, and provides an opportunity to bridge the gap between education and mental and behavioral health. In this role, the successful candidate will have an opportunity to build a vision and consider systems and processes that will need to be in place to live into the second core aim of the SIA, "Meeting students' mental and behavioral health needs".
Please click here to view the full position description.
A day in the life :
Plan and design processes, procedures, and protocols to support mental and behavioral health as part of the integration of six programs.
Provide technical assistance and support to districts, schools, and ESDs around mental and behavioral health.
Drive work with analysts to analyze data and reports, complex policies, proposed programs (internal and external) and develop and effectively recommend agency responses and stance.
Work with agency peers including but not limited to: state agencies, partners, research institutions, and business and industry as needed to develop research and programs.
Represent the agency and communicate policy direction at cabinet-level meetings, before boards and commissions of other agencies, before the state legislature, and on national committees as needed.
Advocate for and implement agency and state diversity, equity and inclusion and affirmative action objectives, employee development and other human resource goals.
Establish and deepen relationships with organizations that support mental and behavioral health as well as research and technical assistance organizations/institutions.
Some perks to joining us:
At ODE, we hire a workforce representative of the communities we serve, understanding that a diverse workforce strengthens our organization.  We value diversity and support a positive and welcoming environment where all our employees can thrive.
Our office prides itself on creating an inclusive, collaborative, and innovative atmosphere. Autonomy is supported while also being offered opportunities to work in dedicated teams or partnerships across the agency. Our office supports a healthy work/life balance and shows genuine care for team members, students, partners, and school leaders. Our team members share and educate with passion for equitable practices and sustainable development for leaders across Oregon. We maintain a constant learning and growing mentality to strive for optimum innovation and consistently applied equity practices.
When you join us, you are joining a creative environment with colleagues who are passionate about public service and impact the lives of children and families statewide.
Excellent medical, vision and dental benefit package for the employee and qualified family members with very low monthly out-of-pocket cost. In addition to standard medical benefits and employee leave, the state also provides additional optional benefits, such as basic life insurance, short-term disability, long-term disability, deferred compensation savings program, and flexible spending accounts for health care and child care expenses.
Paid days off:
11 paid holidays per year
3 additional paid "Personal Business Days" per year
8 hours of sick leave accumulated every month
Progressive vacation leave accrual, starting at 10 hours per month, with increases every 5 years
What are the minimum qualifications?
A Bachelor's Degree in Business or Public Administration, Behavioral or Social Sciences, or a degree related to the agency program that demonstrates the capacity for the knowledge and skills; and five years experience coordinating or administering a program
OR
Any combination of experience or education equivalent to eight years of experience that typically supports the knowledge and skill requirements listed for the classification.
Desired Attributes:
Candidates who are the most competitive will possess a compelling combination of the following background, skills, and experience:
Experience working in or with student mental and behavioral health, including knowledge of trauma-informed practices, social and emotional learning supports, and other mental and behavioral health frameworks.
Demonstrated ability to learn, recognize, and understand the workings of state and federal laws, regulations, and policies, and the ability to provide technical assistance, guidance, and support around compliance to community and educational partners.
Ability to organize, prioritize and complete a variety of simultaneous tasks.
Excellent presentation skills, articulate professional speaking abilities with strong writing skills.
Digital fluency, and the aptitude to take broad concepts and convert them to guidance and direction using a wide array of technical knowledge.
Experience in analyzing, monitoring, revising, and gathering data or information to manage a project or program, including the identification and consultation of improving deficiencies in our current or future work.
We are most interested in finding the best candidate for the job. We would encourage you to apply, even if you don't meet every one of our qualifications listed.
To apply, please submit the following materials to be considered for this recruitment:
Resume
Cover Letter stating why you are interested in this position and addressing your qualifications relating to any of the desired attributes mentioned for this position (limit to no more than 2 pages)
External Applicants: Click on the "Apply" button and submit your resume and cover letter. , Please make sure to attach all required documents in the section titled Resume/CV. View this video for help.
Internal Applicants: (this includes Current State of Oregon employees): Apply via your employee Workday account. View this job aid for help.
Failure to attach a cover letter and resume may result in the disqualification of your application. Please contact [email protected] if you have any questions on the application process.
Additional Information:
Employees who are Public Employee Retirement System (PERS) participating members will have their base salary increased by 6.95% and pay a 6% employee contribution to PERS; the salary range noted above reflects base salary only.
Due to the COVID-19 Pandemic, our positions may start off fully remote with a possibility of returning to a physical office in the future. Please visit the state's Work Reimagined website for more information.
Please monitor your Workday account, as communication will be sent to your Workday account.
You must have a valid e-mail address to apply.
This recruitment announcement will be used to establish a list of qualified candidates to fill the current vacancy and may be used to fill future vacancies as they occur.
This position is subject to a criminal history check.
Adverse background data may be grounds for immediate disqualification.
Eligible veterans who meet the qualifications will be given veterans' preference.  For further information, please see the following website: Veterans Resources.  You may also call the Oregon Department of Veterans' Affairs at 1-800-692-9666.
The Oregon Department of Education does not offer visa sponsorship. Within three days of hire, all applicants will be required to complete the US Department of Homeland Security's Form I-9, confirming authorization to work in the United States. The Oregon Department of Education is an E-Verify employer. If you are the successful candidate you must present your I-9 acceptable documents (See page 3)  for employment verification.
Helpful links and contact information:
Learn more about ODE
Understanding the State Application Process
Help & Support webpage
Learn more about Oregon
For additional information, you may contact us by e-mail at

[email protected]

.
The Department of Education is an equal opportunity, affirmative action employer committed to a diverse workforce. The Department strives to create an inclusive environment that welcomes and values the diversity of the people we serve. We foster fairness, equity, and inclusion to create a workplace environment where everyone is treated with respect and dignity.  We are most interested in finding the best candidate for the job. We would encourage you to apply, even if you don't meet every one of our qualifications listed.   If you are unsure whether you meet the qualifications of this position, please feel free to contact us to discuss your application.
Let them know you found it on PDX Pipeline!