Office Manager / Accounting Assistant
Full Time
Applications have closed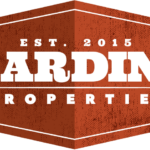 Website O'Cardinal Properties
Office Manager / Accounting Assistant
Salary: $55k – $60k DOE
Industry:  Small, Independent Commercial Real Estate office located in Portland, OR metro area.  
Practical Skills:
–          2+ years of related experience – working in a professional office environment
–          Strong Excel skills and MS Office applications
–          QuickBooks experience a plus, or strong aptitude to learn
–          Real estate industry experience or interest a plus, but not required
Your Role:
You aren't afraid to roll-up your sleeves and get things done – whether it's at a desk tackling a spreadsheet, on the phone/email responding to tenants needs, finding answers to questions you've never encountered before, or running around helping to coordinate special events.  A self-starter who takes pride in the quality of your work, you'll bring an aptitude for organization and planning, and a positive attitude. You can work independently, exercising sound judgement, and strong time-management. You have excellent oral and written communication skills, and high personal integrity to handle sensitive and confidential information.
Your work rhythm will include daily administrative office support, bookkeeping responsibilities using Quickbooks Online, and interfacing with tenants and building maintenance contractors.  Day-to-day accounting functions like AP, AR, and banking transactions. Invoicing and receiving rent from tenants monthly as well as processing triple nets.  
This is a hybrid position that will start with you being in the office daily (M-F) until you are up to speed and can work independently from home.  Hours are flexible, but generally you will need to be available between 8/9am – 5/6pm. Ideally, you'll be in the office 3 days per week on a regular basis. Days and hours to be determined based on current schedules and projects.
Your New Organization: 
We are a small, boutique commercial real estate business specializing in transforming historic and architecturally significant properties into warm, wonderful spaces for local creative companies and restaurants. We renovate all our buildings with an environmental approach, modern hardware and safety measures – all without compromising the integrity of the original structure and charm of the building. Our historic buildings are located in The Alberta Arts District, NE 28th street Restaurant Row, the Pearl District and thriving SE Buckman neighborhood. 
Our office dynamic is collaborative, warm and friendly. No project is too big or too small. We thrive on positivity and creativity and apply these values to all aspects of our business to promote growth and success. We value a workspace that is comfortable, fun and inviting, and one that is committed to the principles of equity, diversity and inclusiveness.
Benefits include flexible hybrid schedule, paid time-off, dental & medical coverage, 401(k). 
Let them know you found it on PDX Pipeline!