Development & Communications Manager
Full Time
Remote
Applications have closed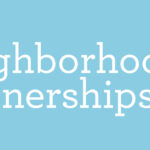 NP's Development & Communications Manager works collaboratively with the Executive Director, Board of Directors, and NP staff to plan and implement strategies that increase support for and awareness of our work. This position focuses on creating development plans that raise awareness and engagement; marketing tax credits that support the Oregon Individual Account (IDA) Initiative; raising funds through grant applications; facilitating individual fundraising; communicating with the public through newsletters and social media; and partnering with private foundations and corporations to further our work. NP's Development & Communications Manager will support and ensure that the organization is hitting its fundraising milestones and identify future funding opportunities that allow for growth and sustainability. This position will include some local and in-state travel. Out-of-state travel is possible for conferences and trainings.
Core Competencies & Experience
Two or more years of progressive fundraising experience, with some experience with gift solicitation and prospect relationship management. A commitment to advancing racial, housing, and economic justice through development and communications work.
Ability to initiate, prioritize, and manage multiple projects independently and able to synthesize information into new ideas and solutions.
Strong oral, written, and interpersonal communication skills, as well as the ability to use inclusive language in formal communications.
Introductory experience analyzing the success and engagement of agency communications.
Ability to work successfully and collaboratively with diverse staff, partners, organizations, and communities and maintain space for all voices.
Ability to navigate and respect diversity of backgrounds, perspectives, personalities, and communication styles.
An approach that is proactive, professional, creative, curious, and hardworking.
Accuracy, attention to detail, and commitment to follow projects through to completion.
Experience with CRM software, proficiency with Microsoft Office Suite and Google Suite. 
Energy and initiative to co-create the development of systems improvements, innovations, and efficiencies. 
Ability to manage workload and anticipate upcoming program needs, as well as respond to shifting priorities. 
For full job description and application instructions, please visit our website.
Let them know you found it on PDX Pipeline!