Full Time
Applications have closed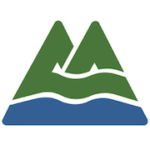 Website Multnomah County
Pay Range:
$39.80 – $41.01 Hourly 
Department:
Department of County Assets (DCA) 
Job Type:
Regular Represented 
Exemption Status:
United States of America (Non-Exempt) 
Closing Date:
January 29, 2023
The Opportunity:
This work matters …
Do you have a State of Oregon Electrician, Limited Energy Technician, Class A (LEA) license? Are you an experienced Fire Detection, Alarm or Access Control Technician, who has direct knowledge and understanding of working with commercial fire alarms, access control and security systems? If so, we may have an opportunity for you! Come work with us; we are the people who care about the well-being of the community, employees and their families.  
Multnomah County's Facilities and Property Management Division is seeking a journey level Alarm Technician to join our Operations and Maintenance (O&M) team. In this role, you will be the go-to-person for a wide variety of limited energy systems. With your collaborative approach, you will work directly with other trade teams, contractors, and clients. 
In this role you will design, layout, install, repair, program and upgrade electronic systems and equipment in accordance with regulations, codes, and the needs of the facility. These systems include:
A. Fire Detection Systems
B. Intrusion Detection Systems
C. Access Control Systems
D. Other Low-Voltage Systems, such as nurse calls systems and duress (panic) alarms, etc.
You will also perform fire alarm inspection, testing and maintenance in accordance with NFPA chapter 14
The County understands that if you have verifiable technician work experience, programming experience, design capabilities and repair experience in one major area of A, B or C above, others can be gained after you come to work at Multnomah County.
Facilities and Property Management Division comprises a broad spectrum of services ensuring Multnomah County's 160 buildings are operating and functioning as designed and constructed, as well as, meeting the requirements of County programs and operations. O&M is responsible for operations, services and projects that are regulated by multiple federal, state and local laws, codes and regulations.
Multnomah County offers an exceptional benefits package, including employer-funded retirement savings; health and dental insurance at very low cost to full-time employees and their dependents; paid parental leave; wellness programs; a focus on work-life balance; and much more. Find more details on our website. 
Our Commitment to Safety, Trust and Belonging: Multnomah County is committed to developing, nurturing and continually improving workforce equity by identifying and addressing the structural and policy barriers to equal employment opportunity faced by our employees and communities. County employees across the organization have stepped forward to develop a strategic plan and help create a workplace where everyone can reach their full potential. Learn more by reading our Workforce Equity Strategic Plan and exploring our Core Competencies for all County employees.
To Qualify: 
We will consider any combination of relevant work experience, volunteering, education, and transferable skills as qualifying unless an item or section is labeled required. Please be clear and specific about how your background is relevant. 
Minimum Qualifications/Transferable Skills:
Three (3) years of experience at the journey level working with commercial fire alarm or access control or security systems including the design, programming, repair and testing of such systems
Equivalent to completion of the twelfth grade
Requires the possession of a State of Oregon Electrician, Limited Energy Technician, Class A (LEA) license
Possession of a valid driver's license
Ability to pass security records and reference checks 
Preferred Qualifications/Transferable Skills: You do not need to have the following preferred qualifications/transferable skills to qualify. However, keep in mind we may consider some or all of the following when identifying the most qualified candidates. Please clearly explain on your application how you meet any of the following preferred qualifications/transferable skills.
Experience in servicing electronic equipment
Electronic-related coursework in basic electronics
National Institute for Certification in Engineering Technologies (NICET) certification
Experience in large, complex, integrated building systems, such as Notifier, Kantech, and DSC
Advanced troubleshooting and high level programming
COVID-19 Vaccination Requirement: To protect the health of the community and employees, Multnomah County requires employees to be fully vaccinated against COVID-19 or have an approved medical or religious exception by the first day of work as a qualification of employment. 
The rule applies to all employees, as allowable by law. Candidates who receive an offer of County employment must provide proof of vaccination upon hire or submit an exception request prior to their start date. 
Screening and Evaluation:
The Application Packet:
A completed online application.
A resume including the following information for each employer: name of employer, location, dates of employment, your title, a brief summary of your responsibilities.
A cover letter detailing how your experience and training qualifies you for this role. 
Note: The application,  resume and cover letter should demonstrate your work experience/skills and how it is related to those shown in the Overview and To Qualify sections of the job announcement. Please be thorough, as these materials may be scored and determine your eligibility for an interview.
The Selection Process: We expect to evaluate candidates for this recruitment as follows:
Initial review of minimum qualifications: We may do an additional preferred review and/or send out additional supplemental questions to identify those highest qualified.
Consideration of top candidates: We will consider qualified candidates in order of rank and score from the list of eligible candidates. This may include panel interview(s), a hiring interview, and/or additional testing to determine the best candidates for a position.
Background check and reference checks: All finalists must pass a thorough criminal records check and reference check.
ADDITIONAL INFORMATION:
This recruitment may be used to fill full-time, part-time, temporary, limited duration and on-call positions.
Type of Position: This hourly union-represented position is eligible overtime.
Location: 401 N Dixon St. Portland, OR 97227
Schedule:  Monday-Friday 8am-4:30pm. There is flexibility with the start and end times, possibility of 4/10 schedule and telework one day a month. 
Diversity and Inclusion: At Multnomah County, we don't just accept difference; we value it and support it to create a culture of dignity and respect for our employees.
We are proud to be an Equal Opportunity Employer. We evaluate qualified applicants without regard to race, color, religion, sex, sexual orientation, gender identity, national origin, disability, veteran or protected veteran status, genetic information and other legally protected characteristics. The EEO Know Your Rights poster is available for your reference. Multnomah County is a VEVRAA Federal Contractor. We request priority protected veteran referrals.
Veterans' Preference: Under Oregon Law, qualifying veterans may apply for veterans' preference. Review our veterans' preference page for details about eligibility and how to apply.
Accommodation under the Americans with Disabilities Act: We gladly provide reasonable accommodation to anyone whose specific disability prevents them from completing an application or participating in this recruitment process. Please contact the recruiter below in advance to request assistance. Individuals with hearing or speech impairments may contact the recruiter through the Telecommunications Relay Service by dialing 711.
Let them know you found it on PDX Pipeline!