Licensed Massage Therapist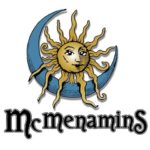 Website McMenamins Edgefield
*Must be available to work on Thursdays and Saturdays*
TITLE: Licensed Massage Therapist
REPORTS TO: Spa Director, Property Manager, General Manager
FLSA CLASS: Hourly Non-Exempt
The job duties described below are intended to describe the general nature and level of work being performed by people assigned to this job classification. They are not to be construed as an exhaustive list of all responsibilities, duties, and skills required of this position. All employees may be required to perform duties outside of their normal responsibilities from time to time, as needed.
Description of the Position:
The primary responsibility of the Licensed Massage Therapist is to provide a quality spa treatment for our guests in a relaxing, customer service oriented environment. Daily tasks include but are not limited to; providing support and assistance to the reception staff as necessary, performing therapeutic massage, educating about the benefits of massage, assist in the promotion of the spa, completing intake and assessment on client to rule out any contraindication and determine course of massage. Additional responsibilities include, but are not limited to maintaining confidential client intake charts and departmental communication logs, declaring tips, and communicating with receptionist about scheduled appointments. Each LMT will also be required to attend all departmental meetings. An LMT must also have the ability to work well independently and as a member of a team. Each employee will be expected to perform their job in a safe manner and report any safety concerns to Management. All McMenamins employees will also be expected to keep current on all company events, history, and products. Other duties are to be completed as assigned by the Manager on duty.
Requirements of the Job:
Current Oregon License to perform massage to be posted at the work site
Maintain current Liability Insurance
Previous related experience
Excellent customer service & communication skills
Flexible schedule including days, evenings, weekends, holidays & special events
Essential Functions of the Job:
Provide excellent massage experience for guests and customers
Perform repeated fine hand manipulation required for therapeutic massage
Must have a value for diversity and the ability to work with individuals from different background
Perform repetitive movements such as pushing, pulling, bending, some stooping and twisting
Work with chemicals used in cleaning and sanitizing
Ability to communicate clearly
Provide a safe environment to perform professional massage services
Safely practice heavy lifting with the help of a hand truck or another person as necessary
Present a positive, professional image to the customers
Be positive, polite, and cooperative with co-workers, managers, vendors and customers
Most importantly, this job requires a positive attitude, a value for diversity, and a commitment to excellent customer service. Each employee is expected to come to work ready to have fun and be a positive force.
Let them know you found it on PDX Pipeline!