AKA Science Program Specialist I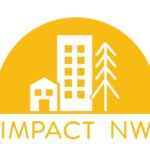 At Impact NW we are a nonprofit with a mission to prevent homelessness, because we believe in the fundamental right to a beautiful life. That of course means the stability and peace that come with basic human needs being met — a roof overhead, food on the table, and warmth in the winter. More importantly, it also means a life filled with opportunity and community support, especially for Indigenous, Black, Brown, Melanated, Immigrant, and Asian people.
What we seek is for you to share your skillset – as a person who is in line with our values, that act as our decision-making code and inform how we show up each day:
See the beauty in people — We walk alongside our clients and each other to understand each human's complexities and recognize the beauty of our shared experience.
Promote peace — To us, that means a sense of justice and fairness that benefits the most people. When we help those that need it most, our community rises together.
Find a way — Our work is challenging, but the responsibility ultimately lies with us. We are optimistic, resourceful, and tenacious when it comes to making a better future.
Put people first — Systemic change requires the courage to do something different. We focus on what works, emphasizing the impact on human lives over theoretical pretenses.
 
Job Title: AKA Science Youth Program Specialist I
Job Classification: Part-time, 32 Hours Per Week (.80 FTE)
Compensation: $20/hr + benefits
Location: In-person, various SUN schools across Portland, but based out of Dancing Tree Family Center (10055 E Burnside St, Portland, OR 97216).
Description: AKA Science is a fun, hands-on afterschool STEM enrichment program that serves hundreds of under-resourced Indigenous, Black, Brown, Melanated, Latino/a/x, Immigrant, and Asian elementary and middle school youth in Portland, OR. AKA Science is powered by a small team of experienced scientists and educators who work together to bring AKA Science to life! We are seeking an enthusiastic team member with a passion for science education to help support our program.
In this role, you will focus on two main tasks: (1) Teaching and (2) Program Logistics:
Teaching (40%) includes delivering afterschool science classes to middle-school youth using the established AKA Science curriculum along with a complete set of supplies and materials. Classes are composed of up to 15 students and take place across 4 SUN school locations. You would be teaching one 1-2hr class at each site once per week (total of 4 teaching days per week.)
Program Logistics (60%) includes AKA Science warehouse and supply organization, science activity testing, activity filming & editing, assisting with curriculum development, supply pickups, supporting kit-building events, and quality control.
Requirements:
Education or experience with teaching elementary or middle school youth, particularly in a classroom setting.
Ability to read, count, speak, write, and follow written and/or verbal directions in English.
Must be able to arrive on time and communicate responsively using email, instant messaging, text, and phone.
Ability to bend, stoop, lift up to 50 pounds, stand, walk, carry, and work in both climate-controlled and non-climate-controlled environments.
Ability to apply skills in organization, attention to detail, and working independently.
Ability to perform basic computer skills such as typing, data entry, reading spreadsheets, upload/download/print files, access Google Suite, etc.
Ability to travel efficiently in the Portland area via regular access to a personal vehicle with mileage reimbursement or Impact NW company vehicles (this requires a valid driver's license, insurance coverage, and a history of safe driving).
Must be at least 18 years of age and pass a background check.
Desired Skills:
Education, experience, or interest in science, STEM education, curriculum development, or SUN schools is helpful.
Experience working with volunteers and/or setting up/breaking down volunteer events.
People with bilingual or bicultural skills and/or people identifying as Indigenous, Black,
Brown, Melanated, Latino/a/x, Immigrant, and Asian are strongly encouraged to apply!
Schedule:
Teaching in afternoons, one hour per day (e.g. between 3:30-5:30) plus 30 minutes before and after program, Monday – Thursday
Program Logistics in mornings (e.g. 9:00-1:00) Monday – Thursday or Tuesday – Friday (to be arranged)
Benefits:
Employer-paid medical, Short Term and Long Term Disability, Life insurance for full time employees.
Attractive PTO and Vacation Policy, plus Self-Care days.
401(K) with employer matching.
Opportunity to grow through training and professional development.
Let them know you found it on PDX Pipeline!