Multnomah Housing Specialist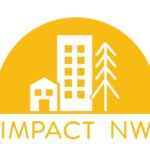 Program: Multnomah County Housing Programs (Rapid Re-Housing)
Department: Housing and Safety Net
Pay Rate: $ 23.50-$25.50 (language differential)
Level: Housing Specialist II
Hours: Full-time, 40 hours/week, Non-exempt
JOB SUMMARY: The Multnomah Housing Specialist II's responsibility is to provide community based social work services including engagement, coordination, advocacy, support and encouragement, and intensive case management. Responsibilities include applying Assertive Engagement best practices and following Housing First philosophy for individuals and families experiencing housing instability. Specific duties include screening, intake, assessment, barrier removal, life skills training, property manager negotiation, habitability inspections, outreach, information and referral, and ongoing client support. The primary working location for this position is Multnomah County.
JOB RESPONSIBILITIES:
Maintain a working knowledge of all program requirements, including eligibility, enrollment standards, and definitions.
Conduct screening, intake and/or referral of internal and external requests for service.
Provide progressive person-centered and strength-based engagement, assessment, and ongoing case management and supportive services using the principles of Assertive Engagement.
Develop trauma informed client relationships that promote independence and encourage the unique strengths of each participant.
Work independently within given guidelines, show flexibility to best serve client needs, and effectively engage clients from diverse backgrounds in problem solving towards mutually agreed upon goals.
Serve as a liaison to collaborating organizations including schools, social services, state agencies, and community groups as assigned.
Coordinate multi-disciplinary service providers (eg. healthcare, wellness, addiction recovery, mental health, employment, and social services) and provide education regarding benefits (WIC, Medicaid, TANF, SNAP, veteran-specific benefits, SSD, SSI,
Medicare, etc.) while ensuring that participants have control over their choice of service providers.
Research and compile data on new resources; update current resource information on a regular basis, and distribute information to both residents and staff.
Maintain a working knowledge of housing, mental health, addiction recovery, disability, and other social service resources in the metro area to be able to meet "Worker of the Day" responsibilities for our community.
Be self-motivated as well as have a willingness to work as a team member and support
Impact NW's mission and goals.
Effectively communicate agency policy, mission, values, and decisions to clients, collaborating organizations, and the community.
Complete accurate, legible and timely documentation of services delivered in accordance with Impact NW's information system.
Ensure compliance with agency and funder documentation and evaluation requirements which support high staff productivity and quality client services.
Meet performance standards and deadlines set forth by the HSN Department and partnering agencies regarding quantity, timeliness, and quality of work.
Accept other work assignments as assigned.
REQUIREMENTS AND QUALIFICATIONS:
Bilingual (not required, but preferred) Spanish or Russian/English*
Bachelor's degree or equivalent in social work or related field. Equivalent experience may be substituted for education requirement.
Experience in human services, preferably working with families experiencing poverty and homelessness.
Experience in working with clients who identify having mental health, addiction/recovery, and/or other long term disabilities.
Demonstrated ability to effectively work within a strength-based, trauma-informed and person-centered support service delivery model.
Knowledge or experience in the principles of harm-reduction and Housing First.
Sensitivity and ability to relate to people from diverse lifestyles, socioeconomic levels, and cultures with the abilities to provide culturally responsive services.
Ability to engage and collaborate with a broad spectrum of community members.
Possess good organizational skills and ability to prioritize multiple and varied tasks.
Ability to communicate effectively, both orally and in writing.
Personal transportation and a valid driver's license with acceptable driving history and ability to travel efficiently in the metro area.
Computer proficiency, including Microsoft Office computer programs and database entry.
PREFERRED BUT NOT REQUIRED QUALIFICATIONS:
JOB CONDITIONS:
Repetitive motion, prolonged sitting, extensive visual involvement.
Orally communicate with others.
Frequent travel required.
May require some evening and/or weekend work.
May be exposed to angry or distraught people.
JOB BENEFITS:
Generous Paid Time Off (PTO)
Employer paid healthcare
401k with employer matching contribution
Flexible work schedule
Let them know you found it on PDX Pipeline!