Part Time
We require all of our employee to be vaccinated.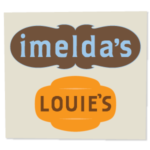 Website Imelda's and Louie's Shoes
Portland's favorite shoe store is hiring!
Compensation: $15-$16
Employment type: Part-time
Join the team at Portland's favorite local store! (Portland)
Imelda's Shoes, Louie's Shoes for Men, and Imelda's Apparel is looking for a self-driven, personable, and energetic individual to join the team at Portland's favorite shoe store for 28 years and counting. We are a fast-paced store with competitive compensation, great benefits, and opportunity for growth.
Imelda's offers a multi-faceted work environment that goes beyond just selling. Employees are empowered to lean into their own personality and sense of style, supported by robust and experienced management and administrative staff focused on thorough training and mentorship. Our sales team earns market-competitive hourly wages. Imelda's also offers a Simple IRA program with employer match and substantial employee discounts to long-term employees
Sales associate duties include providing excellent customer service, facilitating sales transactions, and general store duties. Imelda's has a large store on SE Hawthorne with separate spaces for men's shoes, women's shoes, and women's apparel. We are accepting resumes for part-time and full-time sales associates, with a preference for those with open availability and who are able to start right away.
Job requirements:
Able to work weekends with flexible and open availability
Must be self-motivated, easy to get along with, and love shoes
Consistent and reliable performance and attendance
Retail sales experience (shoe or apparel sales a plus)
If this sounds like a perfect fit for you, we would love to see your resume by responding to the above posting.
Resumes can be sent in the body of the email or attached as documents. Resumes can also be dropped off at our Hawthorne location (3426 SE Hawthorne blvd) during business hours. No phone calls, please.
Principals only. Recruiters, please don't contact this job poster.
do NOT contact us with unsolicited services or offers
Benefits:
Employee discount
Health insurance
Retirement plan
Schedule:
8-hour shift
Day shift
Monday to Friday
Weekend availability
Let them know you found it on PDX Pipeline!