Bilingual Outreach Worker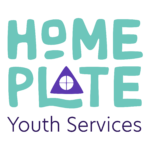 Website HomePlate Youth Services
Position: Bilingual Outreach Worker
Status: Full Time Hourly Position
Reports to: Outreach Coordinator
Salary: $25.72/hr (plus a $2,500/yr bilingual differential–$26.92/hr)
Benefits: Employer paid medical (79%) and dental benefits for
employee (100%) and 50% covered for dependents, $500
health reimbursement arrangement, short-term disability policy; starting at 20 days
of PTO, 9 paid holidays, paid parental leave, and paid sabbatical leave, professional
development opportunities, and a flexible work schedule
Position closes: Open until filled. Applications will begin being reviewed
11/07/2022.
Start date: ASAP
HomePlate, a nonprofit leader in the field of providing services for youth experiencing
houselessness in Washington County, is looking for a dynamic new member to join our
team. HomePlate started in 2005 with $3,000 and a vision of helping youth in houseless
and unstably housed situations find stability. With approximately 30 staff, we operate
youth drop-in, street outreach, education, employment, and housing services.
HomePlate successfully connects 500 at-risk youth with community members each year
and together they work towards meeting youth-identified goals.
Position Summary
The Outreach Worker will provide a consistent demonstration of HomePlate's values
and mission in each contact with a young person. Street outreach consists of meeting
young community members where they are, physically and emotionally, by
connecting with youth in the community in areas such as transit centers, parks,
encampments, schools, and other locations where young people congregate.
While youth ages 12-24 are the main population, you may encounter adults and offer
them appropriate resource information. Build and nourish mutual relationships, trust
and support to promote the strengths and capabilities of young people as they work
to obtain permanent housing. Bilingual in Spanish/English is a requirement.
Essential Duties and Responsibilities
● Provide direct outreach services to young people experiencing homelessness in
Washington County, mostly in Hillsboro and Western Washington County.
● Typical schedule will be 9-5 for four weekdays and 12-8 for one weekday, with
occasional weekend shifts
● Build rapport with youth, find out needs, case plan and refer them to community
resources
● Build and maintain collaborative relationships with landlords, police, libraries,
parks departments, schools, social service agencies, businesses, and neighborhood
organizations
● Emphasize a strength-based approach as HomePlate supports homeless
individuals in their efforts to move into stability
● Accurately document all services as required by program. Maintain and update all
necessary databases for tracking youth progress, program objectives and
outcomes, and contractual and licensing requirements. Produce timely and accurate
summaries of services for grant reports.
● Work closely with other Outreach Workers to maintain safety protocols while
conducting outreach activities
● Collaborate with and provide support for Outreach Volunteers
Position Knowledge, Skills, & Abilities:
● Experience building trusted relationships and collaborative efforts with diverse
individuals and organizations
● Experience working with homeless young people; outreach and local Washington
County social service knowledge is a plus
● Demonstrated knowledge of street youth population including knowledge of
outreach, needs, services and systems of care
● Self-motivated and work well in unstructured, sometimes chaotic, team
environment
● Critical thinking skills to make sound decisions independently and comfort working
autonomously
● Strong commitment to "meeting youth where they are"
● Strong communication and interpersonal skills
● Must be able to collaborate with partners outside of the agency
● Ability to interact appropriately with people from diverse socio-economic, racial,
ethnic and varying cultural groups
● Ability to work a substantial number of hours outdoors, and on your feet
● Familiarity with computers and basic software use is required. Ability to work with
or learn computer data entry programs and familiarity with Google Suite software.
Fluency in social media websites, e.g. Facebook, Twitter, etc.
● Fluency in Spanish is a requirement
● Ability to pass a criminal background check
HomePlate is committed to providing a safe workplace for our staff and to serve as a positive
force in ending the COVID 19 pandemic. We believe that requiring vaccinations as a term of
your employment serves this commitment. All employees are required to provide proof of
COVID-19 vaccination or qualification for a medical or religious exemption. By applying for this
position, you represent you currently meet these job requirements. Failure to do so will
disqualify you from employment.
HomePlate values diversity in its workforce and is an equal opportunity employer.
QTBIPOC (Queer, Trans, Black, Indigenous, People of color) and/or those with lived experience are encouraged to apply.
To Apply:
Fill out and upload your resume to the application linked here: https://forms.gle/JMQG2kJ7zkvR8u8B6
Because of the volume of applications, please understand that we
will not be able to respond to email or phone inquiries, but all applicants will receive
responses regarding the status of the application process. Open until filled.
Thank you for your interest in HomePlate!
To apply for this job please visit forms.gle.
Let them know you found it on PDX Pipeline!