Graphic Designer | Habitat for Humanity Portland Region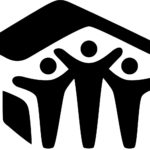 Website Habitat for Humanity Portland Region
Position: Graphic Designer  
Department: Communications  
Reports to: Director of Communications  
Status: Full Time; hourly  
Level: E  
Compensation:  $25.24/hour – $30.75/hour; See Starting Salary Expectations section below. 
About Us:  
At Habitat for Humanity Portland Region, we believe that everyone deserves a stable and affordable place to call home. Founded in 1981, we have built and repaired homes in partnership with over 3,000 people across the Portland region. Habitat for Humanity Portland Region is an independent affiliate of Habitat for Humanity International, a global home-building movement and top private home builder in the country.   
  
We are intentional about building a healthy and thriving organizational culture and envision a community of staff, partners, volunteers, and donors who are deeply committed to equitable and anti-racist practices in every facet of our organization. We engage in continual learning and seek ways to operationalize equitable practices. Our Equity Statement and Cultural Compact are living, breathing documents that we continually work toward.  
 
Habitat for Humanity Portland Region operates out of two offices (Hillsboro and NE Portland), three brick and mortar stores (Beaverton, Gresham and Portland), one warehouse (NE Portland), and construction sites in east and west Portland, Beaverton, Hillsboro, King City, Gresham, and Lake Oswego. Please visit our website and social media pages to learn more.   
 
Note to Candidates:  
We are committed to building a diverse and inclusive organization and we are most interested in finding the best candidate for the job, and that candidate may be one who comes from a less "traditional" background. We recognize that requirements for educational and experience minimums create unnecessary barriers for marginalized and under-resourced populations in pursuing employment opportunities in which they may be successful. In considering this alongside our anti-racist and equitable practices, we have removed educational and experience minimum requirements in order to focus on candidates' abilities to excel based on the responsibilities of the position. We strongly encourage you to apply, even if you don't believe you meet every one of the qualifications described.    
   
Position Overview:  
We are seeking a highly motivated individual to join our team of committed professionals to help take our organization to new heights. The Graphic Designer plays a vital role in communicating Habitat's vision and brand to our community. This position designs both digital and print marketing materials for all departments, all with a wide array of design needs. The person in this role will be a part of a larger team while collaborating closely with the Communications Project Coordinator.  
  
The person in this role must live in the Portland region (or be willing to commute) to complete the occasional graphic design projects that require in-person assessment and production at our construction sites, event locations, and offices. We have a hybrid work environment, with the ability to work remotely from the Portland region or in one of our office locations with the potential of a flexible work schedule.  
  
Responsibilities:  
*Design a wide variety of digital and print creative for the entire organization including emails, website graphics, marketing campaigns, print and online advertisements, construction signage, brochures, event materials, and annual reports.  
*Exercise creativity to develop concepts and themes that will be applied to a campaign featuring a wide variety of materials.  
*Ensure Habitat's visual brand identity follows current Habitat for Humanity brand guidelines.   
*Partner with the Communications Project Coordinator who will assist in planning timelines and assignments. Help the coordinator gauge whether contractor design support is needed.  
*Design emails in Salsa CRM software for a variety of purposes, including monthly e-newsletters, event promotions, fundraising appeals, and more.  
*Work with website developer to ensure website meets design best practices.  
*Work in a highly collaborative, team environment. Solicit and utilize feedback from multiple stakeholders, implement requested changes, and work with co-creators to meet project deadlines.  
*Manage multiple deadlines in a project management tracking system.  
*Stay current on email and print design best practices.  
  
 Required Knowledge, Skills and Experience:  
*Minimum 3 years of professional digital and print graphic design experience acting as a brand manager and following brand guidelines.  
*Commitment to and respect for diversity, equity, and inclusion work. Utilize an equity lens when designing materials and communicating with others.  
*Advanced knowledge of Adobe Creative Suite – Illustrator, InDesign, Photoshop.  
*Solid understanding of layout, typography, color, and visual hierarchy needed for both digital and print designs.  
*Email marketing background with experience in designing and programming emails, including responsive design. Basic working knowledge of CSS.   
*Strong time management, project management, and organizational skills; can juggle multiple projects and deadlines with a sharp attention to detail. Takes initiative to begin projects to fulfill upcoming needs.  
*Excellent interpersonal communication skills including being open to feedback, collaboration, problem-solving, and working on a close-knit team.  
*Print design and production experience. Ability to preflight final art and deliver print-ready files to press.  
*A strong level of competency with Microsoft Office 365, specifically with designing PowerPoint presentations and Microsoft Word templates.  
*Archive files and keep digital asset library up-to-date.  
*Occasional lifting of up to 40 lbs.  
  
Preferred Knowledge, Skills, and Experience:  
*Smartsheet or other project management software experience.  
*Salsa email marketing experience  
  
 Work Environment  
OFFICE/HYBRID  
*Human-paced, open, team-oriented, business casual office  
*This position may be eligible for remote/hybrid work based on responsibilities, performance, and access to essential work-related resources.   
*The employee will routinely use standard office equipment such as computers, phones, photocopiers, and filing cabinets.  
*This is largely a sedentary role.  
*This position may have occasional local travel – typically to other Habitat locations.  
  
Schedule:  
OFFICE – ALT SCHED  
*40 hours a week, M-F 8:30am-4:30pm and weeknight/weekend work as necessary. Flexible scheduling may be available depending on ongoing project deadlines and department needs.  
  
Starting Wage Expectations:  
Minimum $25.24 to wage range midpoint of $30.75. Placement will generally not exceed the midpoint based on qualifications, experience, and internal equity. The full wage range is $25.24 to $36.60.   
 
Benefits:   
We offer a comprehensive benefits package that includes:  
*Health insurance (medical, vision, alternative care, prescription)  
*Health reimbursement arrangement (HRA)  
*Dental insurance  
*Generous paid time off  
*3% matching 403(b) retirement plan  
*Flexible spending accounts  
*Short-term & long-term disability insurance  
*Life insurance  
*Employee assistance program  
*And more!  
   
How to Apply:  
Submit the following materials at: https://bit.ly/HABCAREERS  
*A complete resume, including dates of employment.  
*A cover letter including answers to: How have the personal and professional experiences you have had in your life prepared you for this role? What is your background in both print and digital design? How did you hear about this position?  
*Please provide a link or attach your graphic design portfolio that includes at least 2 digital and 2 print samples of graphic design work that demonstrate your experience in print and digital design. Applications without portfolios will be considered incomplete. If you cannot attach your portfolio in the application, please email your portfolio to [email protected].   
*The names and contact information for three references.  
 Employment is contingent on passing a background check.  
Habitat for Humanity Portland Region hires a workforce representative of the communities we serve, understanding that a diverse workforce strengthens our organization. We support a positive, welcoming, and affirming environment where all employees can thrive. Habitat for Humanity Portland Region is an equal opportunity employer and seeks to employ and assign the best qualified personnel for all our positions in a manner that does not unlawfully discriminate against any person because of race, color, religion, gender identity and/or expression, marital status, age, national origin, physical or mental disability, sexual orientation, veteran/reserve national guard status, or any other status or characteristic protected by law.  
   
Note: This job description is intended as a guideline only and does not limit in any way the duties or responsibilities of any employee. Nothing herein shall be construed as a contract of employment, expressed or implied. All employment is terminable at will, with or without cause.  
 
Let them know you found it on PDX Pipeline!