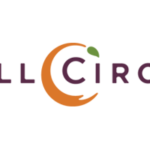 Join us in our mission to connect sustainable farms and communities by promoting our service that delivers local, organic, quality, whole-food products. Become part of the food revolution, investing in the local economy, and connecting people to the land that grows their food.
Founded in 1996, Full Circle provides fresh, organic fruits and vegetables and local artisanal items to customers throughout Washington, Oregon, Idaho, and Alaska.
Do you believe in the value of buying organic produce from the most local sources possible?
Are you an advocate of the "farm-to-fork" movement?
Do you enjoy people, good conversation, and making a difference?
Do you take pride in representing a unique product and service?
Do you enjoy sales and brand ambassadorship?
If so, we can provide you with a unique opportunity to earn a great income while sharing your vision!
We seek outgoing, motivated candidates to help local families and businesses take advantage of the high-quality, organic fruits and vegetables our partner farms produce year-round.
We believe in grassroots marketing and making a personal connection with local members of our community. Through direct sales – canvassing in residential areas, setting up at gyms and outdoor markets, and participating in local events, you can earn an outstanding income while making a difference.
We offer:
Part-time hours / Full-time pay (max. 35 hour scheduled work week)
Career Growth & Mentorship Opportunities
Health / Dental / Vision Insurance Benefits
401K
Generous Employee Discount
Guaranteed Base or Tiered Commission + Incentive Bonuses
Many team members earn $200.00+ / Day
Requirements:
Education: High school or equivalent
Must be able to walk up to six hours per day
Must be able to lift up to 50lbs
Must be able to describe our products and services to potential customers
Must be able to represent our product at scheduled events in the region
Adaptability, we are a fast-growing company
INTERESTED? Please fill out this brief 5-question interest form, and we will be in touch shortly to connect you with an info session or interview: https://forms.gle/71iaotFfRFQfGwMh8
**The pay range for this position is expected to be between $50,000 and $100,000/yr, including commission earnings. Actual commission earnings vary based on individual sales performance.
"You cannot save the land apart from the people, or the people apart from the land." -Wendell Berry
To apply for this job please visit forms.gle.
Let them know you found it on PDX Pipeline!