Front Desk Assistant-Assistant Manager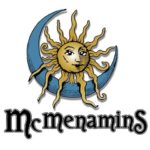 Website Kennedy School Hotel
The job duties described below are intended to describe the general nature and level of work being performed by people assigned to this job classification. They are not to be construed as an exhaustive list of all responsibilities, duties, and skills required of this position. All employees may be required to perform duties outside of their normal responsibilities from time to time, as needed.
Description of Position:
This position's primary responsibilities include but are not limited to; Assisting the Hotel AM and Hotel Manager in handling daily activity as it relates to the front desk, maintenance and housekeeping departments under the direction of the Hotel AM, Hotel Manager & Property Manager. The AAM will be expected to be able to perform the responsibilities of each other hotel non-management position (front desk, housekeeping, maintenance, night audit, etc.). Duties include, but are not limited to: reservation management; supervision of housekeeping, maintenance, and front desk employees; assisting the Hotel Manager with scheduling and reporting payroll; extensive communication with the front desk employees on any changes, errors or events on the property; solve problems to insure guest satisfaction; inventory; ordering supplies; training and breaking staff; enforcing and adhering to McMenamins and property policies and procedures; and maintaining customer relations. The AAM will also be required to help the Hotel Manager with staff supervisory duties such as, hiring, firing, discipline and the fair treatment of the hotel staff. The Hotel AAM is held accountable for the daily activity and inner workings of the front desk, maintenance and housekeeping departments. Above all this position requires a positive attitude and dedication to providing excellent customer service in person, on the telephone, or by other means of correspondence. Each McMenamins employee will be expected to perform their job in a safe manner and report any safety concerns to Management. All employees will also be expected to keep current on all company events, history, and products. Other duties to be completed as assigned by the Manager.
Requirements of the Job:
• Prior hotel experience preferred
• Customer service experience
• Supervisory experience preferred but not required
• Current OLCC license
• Knowledge and comfort with computers
• Ability to stay calm and friendly in a stressful and deadline oriented environment
• Ability to effectively multi-task
• Flexible schedule including days, evening, weekend and holiday availability
• Work efficiently both independently and as part of a team
Essential Functions of the Job:
• Provide an exemplary customer service experience to all property guests
• Must have a value for diversity and the ability to work with individuals from different backgrounds
• Safely practice occasional lifting and carrying up to 50 lbs. with a hand truck or the help of another person if necessary
• Work on feet for long periods including standing and walking
• Some repetitive movements such as bending, pushing, pulling, twisting and stooping
• Fine hand manipulation and repetitive use of hands, including typing, writing, filing, cash handling, etc.
• Work with numbers, handle and count money accurately, and work on a computer terminal
• Organize and analyze information quickly and communicate clearly
• Effectively and efficiently solve problems and make appropriate decisions quickly
• Extensive phone use including answering and managing multiple high volume phone lines
• Present a positive and professional image and interact well with customers, vendors, and staff from all departments
Most importantly, this job requires a positive attitude and a commitment to excellent customer service.
Each employee is expected to come to work ready to have fun and be a positive force.
Let them know you found it on PDX Pipeline!