Employee Services (HR) Business Partner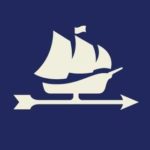 Employee Services Business Partner – People & Culture
 ***This position is a hybrid work environment based out of Portland, OR***
Come join the Tillamook Team where our philosophy is "Do Right By Every Bite."   As an independent farmer-owned cooperative, we have been guided by good, honest values since 1909. We believe in putting quality over profit, natural over artificial, and that hard work can never be outsmarted. We're taking a stand for real food, because everyone deserves better.
We invite members of all diverse communities to join our workforce. At Tillamook, we believe that inclusion and diversity are central to our cultural strategy. In order to achieve our growth ambition and compete and win in the marketplace, we believe we make better decisions and build stronger teams when we invite and rely on diverse perspectives, thoughts, backgrounds and cultures into our work and to fuel our innovation and growth. To us this means creating a climate of inclusion where all employees feel valued and a sense of belonging.  We believe this will make us a better consumer brand and employer.
About you:
What does real food mean to you? Is your favorite dish a cheesy casserole? Perhaps a decadent and indulgent ice cream? Either way, your identification with food is important to us. People who fit well here at Tillamook have a commitment to quality in everything they do.
About us: 
Our team members understand our vision, contribute to our mission, thrive on innovative thinking, hard work, and well-defined values. We live by these shared values: We are Good Stewards, We believe in Uncompromising Quality, We work as One Team, We Play to Win, and We Genuinely Care for each other.
What you will do:
As a strategic business partner on the people & culture team, you will play a pivotal role in aligning people & culture related initiatives with the overall business strategy. This role will primarily provide support and partnership to The Tillamook Creamery and Portland Airport Café. You will collaborate closely with leadership teams, managers, and employees to drive people & culture strategies that enhance organizational effectiveness, foster a high-performance culture, and support the achievement of business objectives.
Essential Job Functions:
Develop a solid understanding of the dairy food manufacturing industry, the company's business model, goals, and challenges to provide insights and recommendations.
Own the delivery of People and Culture initiatives at the Tillamook Creamery and the Portland Airport Café by gaining support from functional leaders, stakeholders, and staff.
Work with the leaders in your assigned areas of the company to identify opportunities for improvement, design creative business solutions, and, as needed, solicit resources from other departments in the organization, to affect change and deliver demonstrable results.
Lead the employee onboarding process for your assigned functional areas to ensure new hires are seamlessly integrated into the organization and are set up for success from day one.
Support talent planning for the Tillamook Creamery and the Portland Airport Café by working with General Managers and Directors to identify high-potential employees and develop plans to nurture internal talent.
Act as a trusted advisor to managers and leaders within your span of control, provide guidance on matters involving employee relations, conflict resolution, and performance management.
Proactively address and resolve workplace issues to create a positive work environment and promote employee engagement.
Partner with cross-functional teams and Centers of Excellence to implement programs that align individual activities with company objectives, fostering a culture of accountability, continuous feedback, and development.
Provide coaching and support to leaders and managers in conducting effective performance reviews and creating development plans.
Collaborate with General Managers and Directors to identify skill gaps and needs across the organization, and partner with learning & development functions on learning initiatives that enhance employees' knowledge and capabilities.
Lead and deploy organizational change initiatives for functional area, and cross collaborate with internal teams to ensure competitive compensation strategies, communications, talent planning, etc.
Utilize insights to identify trends, make data-driven decisions, and provide insights for continuous improvement of people & culture related strategies and processes.
Partner with internal teams to support the success of key annual staffing programs such as seasonal hiring, internships, etc. Implement leadership development programs to cultivate a pipeline of future leaders within the company.
Knowledge, skills, and abilities:
Bachelor's degree in human resources, Business Administration or a related field; Master's degree preferred.
5 years of progressive experience in human resources.
Bilingual in English and Spanish preferred, but not required.
Microsoft Office applications proficiency (Word, Excel, PowerPoint, Outlook)
Strong written and verbal communication skills with the ability to tailor communications to a broad range of audiences
Strong understanding of human resources best practices, employment laws, and regulations.
Proven track record of developing and implementing successful people strategies that drive business outcomes.
Excellent interpersonal and presentation skills.
Strategic thinker with the ability to influence and build relationships across all levels of the organization.
Ability to function as a self-motivated team player capable of working with minimal supervision.
Ability to travel between company locations.
Industry leading benefit and reward programs:
We offer outstanding benefits to our employees. For more information, please visit the careers page: www.tillamook.com/careers.
We are committed to creating a diverse culture and inclusive conditions where all employees are heard, valued, and feel a sense of belonging.  We rely on different perspectives, thoughts, backgrounds, and cultures to inform our work, to help us be better as a brand and as an employer and to fuel our success.  We are seeking talent from a wide range of diversity, perspectives, and backgrounds to join our exceptional organization and help us build our future.
Let them know you found it on PDX Pipeline!