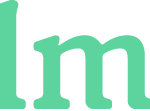 Website :Delmain
:Delmain is a full-service digital marketing and web design agency. Our focus is on helping dentists get more patients through their websites.
We're looking to add an Account Manager to our growing team. This position drives our agency forward and helps us build lasting relationships with our chosen partners. You will play an important role as the main point of contact for our clients and internal team members, exceeding client expectations and helping dentists grow their practices through our digital marketing efforts.
Our ideal candidate is someone who thinks outside of the box, is excited to help dentists grow their practices, and learn new skills along the way.
We look forward to helping you:
Take personal ownership of client accounts, lead meetings, and present new strategies and recommendations
Hone your communication, leadership, and project management skills
All we ask is that you're excited to learn, grow, and challenge yourself
At :Delmain, we are building a culture where our differences are our strengths. We actively seek candidates who have diverse beliefs, backgrounds, education, and skills.
:Delmain is…
Focused on providing digital marketing & web design services to US-based dentists.
Currently, we're a remote company based in Oregon. We have transitioned to remote work and do not (and do not expect to) work in a physical office environment for the foreseeable future.
Run using the Entrepreneurial Operating System (EOS). If you've worked in an EOS company before, tell us about your experience in your cover letter! If you haven't, we'll teach you everything you need to know. EOS is built around 6 components: People, Vision, Data, Issues, Process, and Traction, and requires strong leadership and individual accountability.
Duties & responsibilities
35% – Lead, guide, and liaise with the internal team and clients on their digital marketing and advertising efforts. Nurture client relationships to build trust and respect
20% – Compile, analyze, and report on digital marketing data from Google Analytics, Google My Business, Google Ads, Facebook Ads, and Google Search Console
15% – Work with the team to ensure clients are meeting Key Performance Indicators. Discover new opportunities to reach partner goals
10% – Lead internal and partner meetings and presentations
20% – Other
Coordinate new client onboarding materials and processes
Identify and troubleshoot client website issues
Support fellow Account Managers on internal projects
Push clients, and the agency, creatively and strategically
Formal qualifications
2+ years working in an agency setting
Basic understanding of digital marketing, content strategy, Google/Facebook advertising, and web design best practices
Experience coordinating, managing, or leading clients/teams
Proven track record of gaining trust and respect from clients and team members
Ability to understand client needs and communicate them internally to successfully meet and exceed KPIs and expectations
Experience working with Google Analytics and task management software like Asana
Keen attention to detail and budgets
Superb organizational and prioritization skills
Experience solving complex problems and thinking strategically
BA or BS in marketing, communications, or a similar field, or equivalent experience
Experience in dental marketing or healthcare a plus
Residence in Oregon, Idaho, Colorado, North Carolina, South Carolina, or Ohio is required
The formalities
Hours: Full-time / Salaried
Paid Time Off
Health & Dental Insurance
Retirement Plan
Remote Work Stipend
Working at :Delmain
We take our core values seriously — they aren't just things we say, they guide how we make decisions, interact with each other, plan our workdays, and choose the clients we partner with
We balance our workload with a team-wide effort to work no more than 40 hours per week
Every other month, we work a half-day and then enjoy a team outing. Recently, we've played virtual bingo together, had trivia quizzes, and played games at the park.
Diversity & inclusion 
Join us on our journey
"Diversity is counting numbers. Inclusivity is making numbers count." – Nichole Barnes Marshall
At :Delmain, we recognize we need to work on both.
We ask thoughtful questions. We learn together. We strive to be a place where every voice is heard and represented. As we grow our culture and our team, we seek to represent diverse beliefs, backgrounds, education, and skills.
How to apply
Please send a resume and cover letter to careers at delmain.co. In your cover letter briefly tell us how you align with our core values:
Curiosity – We are open to the possibility that there is a better way to do things
Neighborly – We share in mutual communication, respect, and trust
Balanced – We maintain a healthy work-life balance in all of our relationships
Positivity –  We see the best in everyone and every opportunity
Let them know you found it on PDX Pipeline!