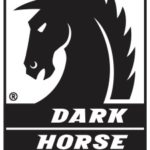 Website Dark Horse Comics, LLC
As a Marketing Coordinator for Dark Horse Comics, you will be responsible for supporting the efforts of the marketing team to carry out marketing campaigns. Your position will support the team with general project management and organization, assisting with the creation and tracking of marketing materials and mailers, and more as assigned. This position will assist the Direct Market Sales Manager, Event Marketing Manager, and other marketing team members with a variety of projects.
Your primary responsibilities as a Marketing Coordinator will include, but are not limited to:
Maintain an inventory of promotional materials making sure all resources are accurate and current while coordinating new material creation as needed.
Maintain content calendars alongside the Marketing team.
Manage requests for graphics and various marketing materials as assigned.
Oversee the execution of promotional mailings, giveaway mailings, approved donation requests, some PR/publicity-related mailings, and more as assigned.
Help organize marketing departmental meetings, taking and maintaining notes, and assigning tasks.
Assist with event planning alongside the Event Marketing Manager as needed.
Assist with overall project management for the department, helping to organize and maintain shared documents and following up with the team on deadlines.
Assist with market research, surveys, data collection and reporting on an ongoing basis.
Evaluate and monitor campaign performance by analyzing key metrics and creating comprehensive reports.
Assist in other duties such as, but not limited to, clearances, in-house advertising placements, UPC generation, with the Direct Market Sales Manager and more.
Preferred position requirements that you will possess: 
1-2 or more years professional experience in marketing or project management.
Bachelor's degree or equivalent in marketing, business administration, or related field.
Exceptional verbal and written communication skills.
Ability to be proactive and work independently, as well as within a group.
Ability to prioritize and multitask to meet deadlines in a fast-paced environment.
Strong project management skills, highly organized, and excellent attention to detail.
Strong analytical skills to analyze metrics and create reports.
Must have a proven ability to maintain a professional demeanor in work-related settings.
Ability to work under pressure and demonstrate problem-solving skills.
High level of knowledge of Office Suite programs, Google Suite.
MAC OS experience is a plus.
Familiarity with comics, book publishing, and/or pop culture a plus.
Minimal travel may be required. 
This position is a hybrid position with work from home flexibility but applicants must be based near our Milwaukie, OR headquarter location and/or reside in Washington, Oregon or California with an ability to come onsite as needed for the position requirements. 
Let them know you found it on PDX Pipeline!