Marketing & Communications Coordinator
Full Time
Applications have closed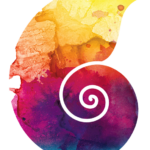 Website Chamber Music Northwest
MARKETING & COMMUNICATIONS COORDINATOR
**Love your job! ** Generous benefits. Free tickets. Awesome co-workers. **
Position status: Full Time (40 hours/wk), Non-Exempt
Compensation: $20-$25/hr (DOE) — job includes paid vacation, sick leave & holidays, group healthcare plans (medical/dental), long term disability, and 403b retirement
Reports to: Marketing & Communications Director
Application deadline: ASAP or by September 15
Chamber Music Northwest is one of the Northwest's leading arts organizations, a nationally-acclaimed chamber music festival with a year-round concert season, and poised at an exciting point in its 53-year history, seeks an enthusiastic marketing professional to join its dynamic team.
ABOUT YOU…
You have positive attitude — you are a yes (and) person. You are solution-oriented — see a problem, solve the problem or offer solutions. You take initiative. You like to figure it out. You speak up. You are constructive. You are collaborative. You are a quick learner. You have flexible and creative thinking, but strong attention to detail. You are extremely attentive to deadlines.  You are a team player. You work in the spirit of helping others. You are a cheerful person who enjoys the arts, music, and culture!
YOU ARE A…
Social Media Superstar
Social media engagement activator. Cross-platform content, photo, video posting. Research, develop campaigns for Facebook and Instagram (could be used in email marketing, too). Understands the basics of music, and best practices with social, but knows a lot more about using social media as an influencing, community building, (and sales) tool. Excited about creating dynamic assets (pictures, video) and inventive uses.
Design Divx
Medium-level Graphic Design proficiency working in InDesign and Photoshop. At minimum, strong basics but happy to dig in: photo editing, (re)sizing, compilations, general knowledge of working with graphics and/or creating simple graphics combining photos for concert images (see our website for examples), and laying out a basic program/playbill or event handout. Maximum, you are rockstar level! We have a contract brand designer who does the bulk of the design and print work.
Website Wizard
Website management: updates, building event and artist profiles, graphics, photos. You love the nitty-gritty of figuring out a new system. We use "Expression Engine" with a built-for-us site. The system and structure is fairly easy once it clicks. We have wonderful tech and how-to support.
Writer/Editor Extraordinaire
Social media is writing, and you'll do other copywriting as needed. Assist marketing director with email marketing creation, content, and execution. Divide and conquer. Collaborate and coalesce. Eyeballs and eloquence.
Content & Collateral Hoarder
Anything to do with photos and video is you. Anything that can be collected from the web or provided by artists or artist management it is you who tracks it (like artist bios, headshots, photos for concert images, quotes, upcoming engagements, etc.) for marketing and communications purposes (like website, programs, social media fodder).
Media Asset Managing Marvel
This position will be responsible for video uploads, doing time stamps on those videos denoting movements within the concert. If you can edit video, that's a plus. Depending on your skillset there are other opportunities to contribute.
Merchandise Maestro
During the year-round season, you'll be responsible for handling, selling and tracking merchandise sales.
'Another Hand' Hero
Assist the marketing director, and others on staff, with a "how can I help" attitude.
SKILLS
•                     Social Media: fluent in social media posting, social media asset creation, and best practices for Facebook and Instagram
•                     Design: working knowledge of Adobe Creative Suite (In Design, Photoshop, familiarity with Illustrator)
•                     Copy/Content Writer: exceptional writing, persuasive and storytelling writing skills, strong proofing and copyediting skills
•                     Website: familiar with general website architecture
•                     Systems: familiar with (network server, Google drive, all Microsoft Office products, Emma email, YouTube, Vimeo) and interested in learning new systems (our CRM is SalesForce/PatronManager)
A STRONG CANDIDATE HAS…
•                     A Bachelor's Degree in marketing, communications, journalism, or similar field is desirable but not required, or equivalent in OTJ experience in marketing, social media, content creation, or communications.
•                     Superb organizational, interpersonal, and communication skills.
•                     Demonstrated success in functioning effectively in a fast-paced environment with rapidly shifting priorities and working with a wide variety of people.
•                     A reliable vehicle, a clean driving record, and a valid driver's license
•                     Is accessible by mobile phone and email
Preferred             Prior experience in arts administration or an arts festival
Job Conditions: On non-concert days, this position spends the majority of time in an open office setting, workspace is lit with fluorescent and natural lighting. The workstation, computer, phone and other equipment are not shared and can be adjusted to make them more ergonomically comfortable.
Standard office hours on non-concert days are between 9am-5pm (some remote work possible). Some evening and weekend work up to 11 pm on concert nights and during the Summer Festival. Evening concerts generally start at 7:30 or 8pm and last up to 2 ½ hours, and adjusted schedule or overtime allowed for concert days.
HOW TO APPLY
Chamber Music Northwest believes that our staff should reflect the diversity of our community. We welcome all qualified applicants, and encourage those who identify as Black, Indigenous, persons of color, LGBTQIA+, and differently-abled persons to apply.
CMNW is a 501(c)3 organization and equal opportunity employer that does not discriminate on the basis of race, color, sex, religion, national origin, age, disability, sexual orientation, or any other legally protected characteristic.
Interested candidates should send a résumé and cover letter, along with three references, to [email protected] . Work samples are welcome but not required.
Please write MCA + name in the subject line.  All documents should be in PDF format and should not exceed 10 Mb total.
ABOUT CHAMBER MUSIC NORTHWEST
Now in its 53nd season, Chamber Music Northwest shares the richness and diversity of chamber music with more than 50,000 people through 80 events annually, including our Summer Festival of outstanding concerts, illuminating outreach activities, educational programs supporting young musicians, and innovative collaborations across the Portland Metro region.
Chamber Music Northwest's mission is to inspire our community through concerts and events celebrating the richness and diversity of chamber music, performed by artists of the highest caliber, presenting our community with exceptional opportunities for enjoyment, education, and reflection. Chamber Music Northwest is led by Artistic Directors Gloria Chien and Soovin Kim, and Executive Director Peter Bilotta.
As one of the nation's leading chamber music presenters, Chamber Music Northwest brings to our community the world's greatest musicians and composers, from rising-star members of our Protégé Project and exceptional local musicians to world-renowned artists that include Grammy Award winners, Avery Fisher Prize honorees, and MacArthur 'Genius Award' recipients. Together they collaborate to perform the expansive 500-year chamber music repertoire, ranging from beloved classics and hidden masterpieces to contemporary works and less conventional projects. Chamber Music Northwest is an international leader in celebrating chamber music's enduring relevance and diversity, with more than 100 commissions and premieres of new works as well as its Protégé Project, which cultivates the next generation of dynamic chamber music performers by supporting exceptional, early-career chamber musicians and composers in their professional development.
Let them know you found it on PDX Pipeline!