Customer Service/Sales Admin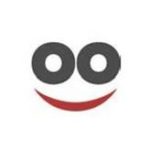 Customer Service/Sales Admin Position – Bulk Bookstore
Now's your chance to join our team of fun, helpful, self-motivated book lovers at Bulk Bookstore in Portland Oregon! Bulk BookStore is a fast-growing ecommerce bookseller that serves 35,000+ schools, corporations, and non-profits across the country.
We are passionate about providing ridiculously good customer service, so if you're an outgoing, communicative, and organized person, we want to hire you today… are you up to the task?!?
What you'll do:
·         Interact with customers on the phone, email, and live-chat
·         Resolve customer order issues
·         Create quotes and process orders that support our sales team
·         Work daily with tools including Salesforce, Bigcommerce, ReAmaze, Google Drive, B2B Ninja, Microsoft Outlook and more
·         Enjoy a fun, casual, friendly atmosphere with like-minded, hardworking people
Who you are:
If you're a self-starter, have a strong work-ethic, are a people person and understand the value of providing stellar customer service, then opportunities for growth at Bulk Bookstore are almost guaranteed.
When you'll work:
Full-time, Monday through Friday schedule (8am – 5pm).
Please submit your resume here…don't forget to include your favorite thing to do in Portland!
Let them know you found it on PDX Pipeline!