Builder/Maker/Cabinet Maker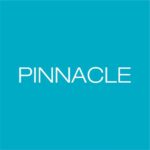 Want to make cool stuff with your hands?
We are doing some incredible things here at Pinnacle. We're all about challenging convention and doing the hard work it takes to create mind-blowing digital and physical experiences, events, exhibits and environments for some of the world's top brands. Our Rules of Engagement—being gracious, invested and creative—reward imagination and encourage disruptive thinking in the pursuit of flawless execution for our clients.
We are based in Portland, Oregon with facilities in both Northern and Southern California and Chicago, Illinois. We are recruiting for talented Builders to work in our Hillsboro, Oregon facility. Our builders work with a skilled team of designers and fabricators to produce innovative brand experiences.
Some nuts and bolts about what our Builders do on the daily:
You will build cool stuff! You can see it, touch it and smell it and be proud of what you've made!
Using your general finish carpentry experience, you'll use table saws, routers and all kinds of hand tools to fabricate custom, large-scale exhibits, events, activations, environments!
Along with your lead and the Project Manager, you will determine the best way to construct something. You'll look at detail drawings and solve the puzzle.
You'll assemble CNC parts to create cabinets, counters, walls, fixtures.
You'll laminate, peel laminate and laminate some more.
You'll get to be creative and tactical all day every day.
We are an energetic and creative bunch and have high expectations for all of our employees. In addition to being fun to work with, we would like to hire someone with the following experience, skills, and attributes:
1+ year(s) work experience in a woodworking, cabinet shop, exhibit or POP fabrication shop.
Knowledge of high-end wood fabrication—cabinetry, furniture, exhibit and fixture fabrication.
You know your way around wood and woodworking tools and materials.
Organized and a solid communicator.
You pay attention to the details—you have a dedication to excellence. You take pride in your work.
You can work some crazy hours. We get busy!
Our culture is important to us, and we are looking to hire interesting, enthusiastic people who enjoy working hard and helping our clients build their brands. We believe we can build a more creative, nimble, and devoted workforce to provide better service to our clients if we focus on both diversity and inclusion. Pinnacle is at its best when everyone is respected, included, and heard. We believe in creating a work environment where everyone can show up as themselves and feel empowered to do their best work every day. We are a team-based company with each employee operating at the individual contributor level meaning we all have to be the experts at what we bring to the table. It's energizing and challenging and rewarding! We offer a well-rounded benefits package that includes PTO, medical, dental, vision, 401(k), life insurance and long term disability.
We look forward to hearing from you!
Let them know you found it on PDX Pipeline!