From our sponsors: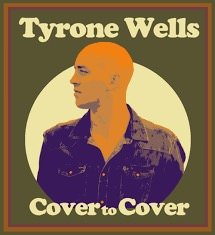 Tyrone Wells "Cover to Cover"
November 12, 2016
Doors 7 p.m., Show 8 p.m. | $20 ADV, $22 Doors | Minors OK w/ Parent
Tickets: aladdin-theater.com
Aladdin Theater
3017 SE Milwaukie Ave, Portland, OR 97202
Tyrone Wells
Tyrone Wells is 6 foot 4. He's bald because he's never really liked his hair, so he just shaves it right off. He's a white guy (a surprising fact to many). He has four older sisters. He originally hails from Washington State. His dad taught him how to yodel. He wanted to be a pro athlete, but wasn't even close to having what it takes. He picked up an acoustic guitar and fell in love. He's writing this bio. He's referring to himself in the third person. He believes Jesus is for real. He loves being a husband and a father. He's really normal and totally un-amazing. He tours quite a bit. He's trying to find some sort of balance in this crazy busy world. He's thinking about going back to a good old-fashioned flip phone. He's never written a "hit" song, but some people really like them anyways. He hopes you are "some people." He thinks maybe some day he will write a hit song, but he acknowledges that he also thought he would be a pro athlete. He likes to think that he sings from his soul. He is super stoked that you're checking him out right now. Thanks for reading & listening. Peace.

Tony Lucca
To multiple generations of emerging and established artists, Nashville is nirvana, a music mecca, a fulcrum for serious songwriters who don't just make music for a living, but for whom music is life. For years now, Tony Lucca has had the energy and spirit of Music City coursing through his veins, a seemingly life-sustaining flow of inspiration that in part served as the lifeblood for the writing, recording and producing of his current self-titled album, the eighth full-length studio set in his notable canon. "When you go into a writing session, you gotta know who you're writing for… and then you dig in," says Lucca, who at this stage in his career has become a seasoned songsmith. "I learned a lot right off the bat, because again, doors were flying open for me that would of otherwise stayed shut."