From our sponsors: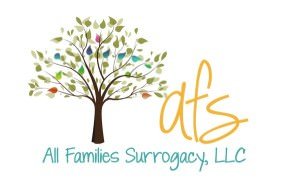 Surrogacy Open House
Hosted by All Families Surrogacy, LLC
July 25, 2015
6:30-8:30 pm | Free
More info: afsurrogacy.typeform.com
Lucky Labrador Tap Room
1700 North Killingsworth St., Portland, OR 97217
Our first Surrogacy Open House was so much fun, we decided to do it again! Come join us for a fun, casual gathering of women, to learn more about becoming a gestational surrogate. We will have free all you can eat pizza & salad, door prizes, a free raffle and a cash bar with private bartender!
The team from All Families Surrogacy (two of whom are former surrogates) will be there for private mini-consultations, as well as to present information on the following:
What is gestational surrogacy?
What is it like being a surrogate?
What makes a great surrogate?
What kind of parents utilize surrogacy?
What is the compensation?
And much more!
We welcome women ages 21-44 who meet our basic qualifications and are genuinely interested in learning more about becoming a gestational surrogate. We kindly ask that children and spouses do not attend. To learn more about the basic qualifications to be a surrogate, please click here.
Should you have any questions, please email them to [email protected] or call (503) 906-7960 and ask for Angela.