From our sponsors: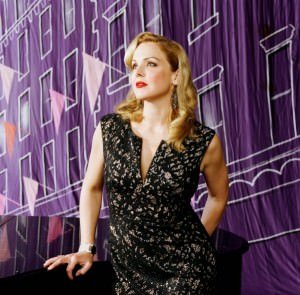 CASA Summer Outdoor Concert w/ Storm Large + Dinner
August 15, 2013
6 p.m. | $150
Tickets: pam.spotlightboxoffice.com
Oswego Lake Country Club
20 Iron Mountain Blvd, Lake Oswego, OR 97034
The public is invited to come share in an intimate evening of music with Storm Large, including dinner and cocktails, on August 15, 2013, at 6:00 p.m. at Oswego Lake Country Club. All proceeds will go to support CASA of Clackamas County (Child Advocates, Inc., the Court Appointed Special Advocates (CASA) of Clackamas County). CASA's mission is to advocate for a safe, permanent home for every child who, through no fault of his or her own, enters foster care.
The benefit event's $150 ticket price, of which $75 is tax deductible, includes parking, dinner and drinks, as well as the concert, which starts at 8 p.m. For the event, the club's landscaped driving range area will be transformed into an outdoor concert area for a magical evening under the stars. Although the limited-seating event is expected to be sold out, advance tickets still may be available for purchase online at pam.spotlightboxoffice.com or by contacting CASA of Clackamas' offices at 503-723-0521. Event and table sponsorships may also be available.
Storm Large has performed several sold-out performances with the Oregon Symphony and as guest vocalist for Pink Martini, with whom she toured the U.S. and Europe. She has been singing for more than 20 years throughout the United States, Canada, New Zealand, Spain, Iceland and Singapore. The musical memoir she wrote, Crazy Enough, ran for five sold-out months at Portland Center Stage in 2009 and inspired her first book, Crazy Enough: A Memoir. Her book, which was released in January by Free Press with Simon & Schuster, was just selected as Book of the Week by Oprah.
CASA (Court Appointed Special Advocates) trains and supports volunteers so they can make a difference in the lives of their assigned children, who have been placed in protective custody as a result of life-threatening abuse or neglect. Because of CASA of Clackamas County's program, 150 dedicated volunteers were able to advocate for 350 abused and neglected children last year. CASA of Clackamas aims to raise enough awareness and funds through this benefit concert and other efforts to expand its program to meet growing needs. To find out more or donate to CASA of Clackamas visit www.casa-cc.org.