From our sponsors: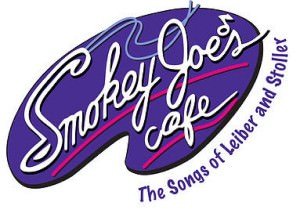 Smokey Joe's Cafe
February 18-March 6, 2016
Thursday – Sunday
7:30 Thursday – Saturday | 2 p.m. Saturday & Sunday
$25
Tickets: stumptownstages.org
Brunish Theatre, Portland'5 Centers for the Arts
1111 SW Broadway 4th Floor, Portland'5 Centers for the Arts Box Office, Portland, OR 97205
Stumptown Stages presents the toe-tappin', finger snappin' musical Smokey Joe's Café. Smokey Joe's Café is directed by and starring Julianne Johnson-Weiss (B.J.), choreographed by Jehn Benson and features an all-star cast that includes Nartan Woods (Ken), Raphael Likes (Adrian), Jerrod Neal (Frederick), Jeff George (Victor), Jeremy Sloan (Michael), Kayla Dixon (Brenda), Elizabeth Hadley (Pattie), Lisa Gilham-Luginbill (DeLee).
For a decade, from the mid-'50s to the mid-'60s, Jerry Leiber and Mike Stoller were the most successful songwriting team in popular music, writing hits for R&B groups like the Coasters and the Drifters and giving Elvis Presley some of his best material. Smokey Joe's Café features hit songs from the writing duo including "Stand by Me," "Love Potion #9," "Hound Dog,' "Jailhouse Rock," and "On Broadway."
Smokey Joe's Café has the distinction of being the longest-running musical revue on Broadway, and rumor has it that it will be returning to Broadway in July 2016 under the direction of Tony award winning director Jerry Zaks.