From our sponsors: 
Sixth Annual Vendor Day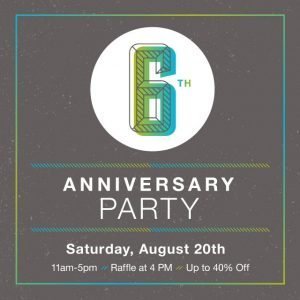 August 20th, 2016
11 a.m. – 5 p.m. | Free
More info: bloomgardensupply.com
Bloom Garden Supply
518 NE 20th Ave.
Portland, OR, 97232 | 971-255-1336
Bloom Garden Supply is a locally owned and operated hydroponics supply store with two locations in NE Portland and Milwaukie. The business strives to provide every Portland grower with all the supplies and knowledge needed to build and maintain a high quality garden. From the boutique home grower to commercial operations, Bloom caters to all indoor and hydroponic growers.
Bloom commemorates another year on the books with an annual vendor day party at their NE location (518 NE 20th Ave, PDX) on Saturday, August 20th. The free event runs from 11am to 5pm and offers customers and curious Portlanders a chance to speak with reps from some of the biggest names in the hydroponics industry – including Botanicare, Nanolux, Mills Nutrients, Cutting Edge Solutions, Myco-Fusion, Gavita, Heavy 16, and many more. Local musicians, Transcendental Brass Band, will serenade guests, who can pick up some free lunch, and a beer or two from Eugene's Hop Valley Brewing.
The store will run their big summer sale during the party with up to 40% off products at the NE location. Raffle tickets will also be handed out with purchases of $20 or more from now until the party (visit or call store for details). Thousands of dollars of raffle prizes will be given out starting at 4pm. Visitors can also purchase tickets the day of the party.
Save