From press release: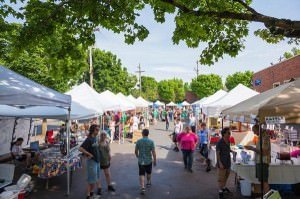 2014 St. Johns Bizarre
May 10, 2014
10 am-6 pm | Free | All Ages
More info: stjohnsbizarre.com
Photo by Jason Quiqley Photography
St. Johns Downtown
N Lombard St & N Philadelphia Ave, Portland, Oregon 97203
The St Johns Bizarre is a uniquely-crafted celebration that kicks off the summer street fair season in Portland. Held annually on the second Saturday in May, the Bizarre brings music, crafts, and food to the crowds attending the St Johns Parade, now in its 51st year.
After the parade, the entire six block area of the business district in the St. Johns is closed to traffic, and filled with more than 70 juried craft vendors, several stages for music, great food, and tons of games and activities. It's an amazing community event with something for everyone!
See music schedule at stjohnsbizarre.com.
————————————
Our new Portland Events App for PDX Pipeline is now available for iPhones, Android phones and iPads!
Now, you can have all of the great Portland events from our website in the palm of your hand when you're out on the town.
–————————————
—————————————————–