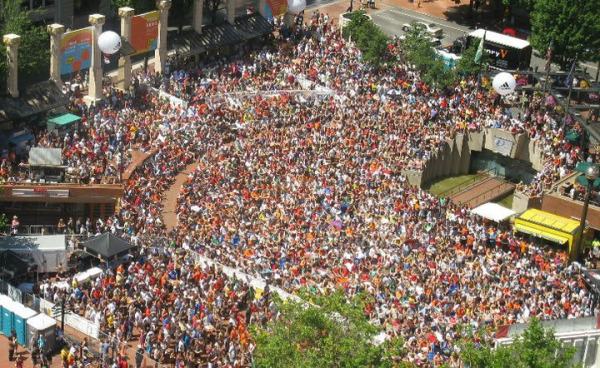 Photo: 2010 World Cup Final Viewing Party at Pioneer Courthouse Square. Credit: Roundhouse
On July 13, Portland soccer fans are invited to a public viewing party of the FIFA World Cup final match at Pioneer Courthouse Square. Created by Portland creative agency Roundhouse and sponsored by adidas, the game will be shown on a 17 by 23-foot Jumbotron. The event is expected to draw more than 7,000 fans.
The party kicks off at 10 AM and goes until 3 PM, with the match starting at noon. Widmer Brothers will be hosting a beer garden, with proceeds benefiting the Oregon Sports Authority and its work to bring major sporting events to Oregon. There will also be a free, one-of-a-kind Adidas photo booth experience and free giveaways from various sponsors.
"Portland is a great soccer-loving town and this is sure to be an amazing party, no matter which countries make it to the final," said Matthew Moss, event organizer and head of accounts at Roundhouse. "We're excited to bring Portlanders together to watch the final game of the world's biggest sporting competition."
——————-
Related Portland Events and Info:
———————————-
Our Portland Events App for PDX Pipeline is available for iPhones, Android phones and iPads!
Now, you can have all of the great Portland events from our website in the palm of your hand when you're out on the town.
–————————————
—————————————————–