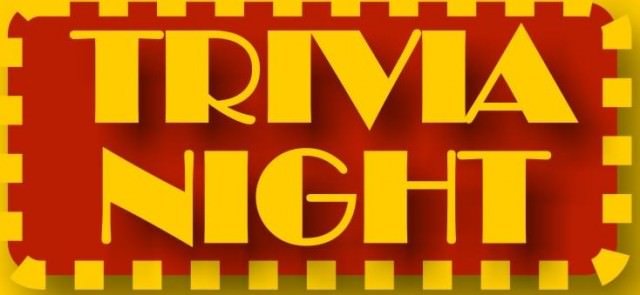 There are great trivia matches & pub quizzes all over Portland every night of the week! Here are ones taking place on Wednesdays from our sponsors at Shanrocks Trviology, & Geeks Who Drink.
————————-
Full Portland Trivia Calendars & Info:
———————————————
Shanrocks Triviology
I am Trivia Jock ShanRock, and my team and I create and host fun and unique pub quizzes in beautiful Portland, Oregon. It's free to play, and the team victorious walks away with cash or prizes . . . and perhaps more importantly, glory! Have you tried the rest? Now try the best! More info here.

Wednesdays @ 8 p.m.
The Hutch @ 4606 NE Glisan
This venue is an old school Triviology favorite . . . and it's still impressing local trivia mavens, who just selected The Hutch as a favorite bar for trivia in Portland Merucry's PDX Approved Survey!
Wednesdays @ 7 p.m.
Peter's Bar & Grill @ 5701 NE Fremont St.
*Peter's is where Triviology began, just before the Trivia Boom of Ought Five. Three years ago, we retired that venue. And now, with Peter's under fun and friendly new ownership, we have relaunched the original Triviology game! This is where the magic started, and it continues; Peter's was voted your favorite Triviology Bar for 2014!
Wednesdays at 8 p.m.
The Lombard Pub @ 3416 N Lombard St, Portland, OR 97217
Relaunch of Humpday Trivia at The Lombard Pub!
We're back, baby! The Foggy Notion is gone, but The Lombard Pub carries on its memory with ShanRock's Triviology! Come score the first pub quiz victory this humpday!
———————————————-
Geeks Who Drink
Anyone can grab a deck of Trivial Pursuit cards and run a "trivia night." Geeks Who Drink's smartass quizmasters run fast-paced, interactive and beer-soaked pub quiz events all over Portland. More info here.
Our Portland Events App for PDX Pipeline is available for iPhones, Android phones and iPads!
Now, you can have all of the great Portland Trivia Nights from our website in the palm of your hand when you're out on the town.
–————————————
—————————————————–