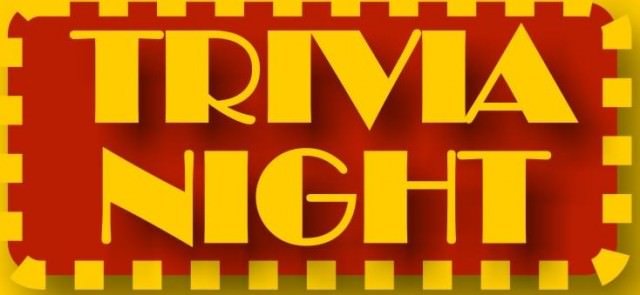 There are great trivia matches & pub quizzes all over Portland every night of the week! Here are ones taking place on Thursdays from our sponsors at Shanrocks Trviology & Geeks Who Drink.
————————-
Full Portland Trivia Calendars & Info:
———————————————
Shanrocks Triviology
I am Trivia Jock ShanRock, and my team and I create and host fun and unique pub quizzes in beautiful Portland, Oregon. It's free to play, and the team victorious walks away with cash or prizes . . . and perhaps more importantly, glory! Have you tried the rest? Now try the best! More info here.

Thursdays @ 7:00
Bare Bones @ 2900 SE Belmont
My trivia jockeys and I have spent several nights in this bar, researching & testing its grilled sandwiches & bourbon for you, just to make sure they are of the very best quality…SUCCESS! Join trivia jockey Paul here for booze slushies!
Thursdays @ 8:00
Zach's Shack @ 4611 SE Hawthorne

ShanRock's Triviology is delighted to unite with Zach's Shack for a new weekly trivia adventure! The Shack ain't just wieners, people – they got booze, they got fries, they got ping-pong, they got beer, they got veggie dogs, they got Pac-Man, they got Jalapeno poppers! Oh…and they got quizzery!
Thursdays @ 7
East Burn @ 1800 E. Burnside
We make the trivia downstairs in The Tap Room, which is like the coolest rumpus room in town. The people of Portland have spoken, and every year they tell us that East Burn is a favorite bar for trivia by voting for it in Portland Mercury's PDX Approved survey! ShanRock is your hostess here.
Thursdays @ 9:00
La Merde @ 301 SE Morrison
Free to play; gift certificates to the bar for the champs!
La Merde, Montage's lounge bar, is one of the oldest and most beloved venues in Triviology history, and we're ready to shake things up a bit there. We will continue to host pub quizzes at La Merde every

Thursday

at

9:00

, but every other week the trivia will be themed. So, one week will be classic Triviology with general quizzery, the next week will entirely consist of an extra fun theme (Seinfeld! Twin Peaks! Arrested Development! Game of Thrones!), the next will be classic trivia again, and so on. Check shanrockstrivia.com for the most up-to-date information, and shoot an Email to

[email protected]

to make a request for a particular theme. Happy quizzing!
Our Portland Events App for PDX Pipeline is available for iPhones, Android phones and iPads!
Now, you can have all of the great Portland Trivia Nights from our website in the palm of your hand when you're out on the town.
–————————————
—————————————————–