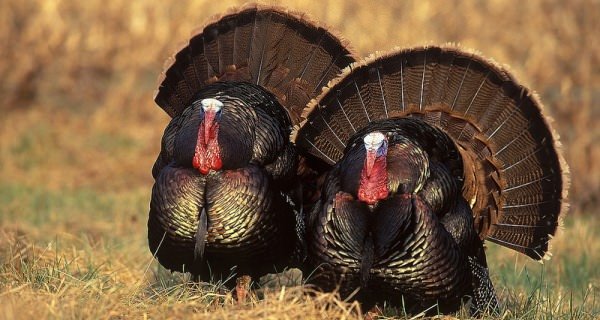 Whether you are celebrating with family or friends, Thanksgiving is a great time in Portland. In 2013, Thanksgiving takes place on November 28th and there will be celebrations all weekend including the Macy's Parade, the Holiday / Christmas Tree lighting, Black Friday sales (Buy Local!), and more!
FREE PORTLAND: We give out 100s of $$$ in free tickets every week including to many of the top events in Portland. Join our newsletter if you like free stuff
If you want your Portland Thanksgiving weekend event(s) here, email info to pdxpipeline @ gmail dot com.
————————————–
2013 Portland Thanksgiving Day Weekend Events:
All Weekend: Portland Trivia Nights WIth ShanRock's Triviology All Over Portland – Fun & Free, Prizes!
All Weekend: The Christmas Tree Co-op | Locally Grown Trees, Your Neighborhood Christmas Tree Delivery Service (Win a Tree, $60)
November 23: Short Bus Thank Yo Self PDX Urban Wine Tour | 4 Hours, 4 Wineries, Thanksgiving Wine Tour
November 27: The Goodfoot's Pre-Thanksgiving Day Bash | Two Floors of Fun, The Scott Law Electric Band, FREE, 1st Friday Superjam DJs
November 28: 2013 Portland Thanksgiving Day Festival: Free, Food, Music, & More | PROPER's Thanksgiving Day Feast-ival
November 28-30: Last Chance: BeerQuest Haunted Pub Crawl Over Thanksgiving Weekend | Kells Irish Pub, Shanghai Tunnel Bar & Old Town Pizza
November 29: Black Friday Events. Markets, Sales
November 29: Vancouver, Washington Christmas / Holiday Tree Pictures & 2013 Info: Lighting, Talking Tree, Concert, Train Rides, Festival of Trees | Esther Short Park
November 29: Tree Lighting Ceremony @ Pioneer Courhouse Square | Free, Holiday Sing-A-Long, Thomas Lauderdale, Pink Martini
November 29: Lake Oswego Christmas / Holiday Tree Lighting @ Millennium Park Plaza | FREE, Caroling, Music, Millennium Tree, Santa
November 29: Portland Macy's Holiday Parade | 26 Floats, Marching Bands, Santa, 600 Costumed Characters
November 29-December 1: Spend Thanksgiving Weekend at Mt. Hood Meadows + Take Advantage of Discounted Lift Day Pass! | Winter White Sale, Party in the Park
November 29-December 1: Hip Chicks Thanksgiving Wine Tasting | All Wines Are Being Poured, Live Music, Appetizers (Win Tasting Packages, $240)
November 29-December 1: America's Largest Christmas Bazaar @ Portland Expo | Black Friday, 900+ Booths, Holiday Tradition
November 29-December 1: Christmas in the Garden @ Oregon Garden | Traditional German Christmas Market, Lights, Live Music, Santa Claus & Live Reindeer (Win Tickets, $60)
November 29-December 1: Artists Repertory Theatre Presents XMAS Unplugged | The Reason for the Season & The Night Before Christmas, Foul-mouthed Holiday Classics (Win Tickets $50)
November 29-December 1: Bag & Baggage Presents It's a (somewhat) Wonderful Life @ Venetian Theater | A Special Retelling of Classic Tale (Win Tickets, $128)
November 29-December 1: Stumptown Stages presents It's a Wonderful Life Musical @ Brunish Theatre | Award Winning Adaptation of Classic Film
November 29 & 30: Wells Glass Studio Features Thanksgiving Weekend Courses | Make Fused Glass Holiday Ornaments, All Ages & Adults Only Classes
November 29-30: Student & Alumni Holiday Sale @ Oregon College of Art and Craft | Portland Black Friday, Shop Local, 60+ Artists
November 30: Turkey Detox PDX Urban Wine Tour w/ Portland Short Bus | Enjoy Samples From 4 Urban Wineries
November 30: Pearl District Christmas / Holiday Tree Lighting | Free, Caroling, Hot Chocolate, Live Music, Gift Shopping
November 30: Holiday Tree Lighting on Mississippi Avenue | Free, Mr. Ben, Mo Phillips, Songbook Singalong
————————————–
Related Events and Info:
———-–————————————–————————————
Our Portland Events App for PDX Pipeline is now available for iPhones, Android phones and iPads!
Now, you can have all of the great Portland events info from our website in the palm of your hand when you're out on the town.
–————————————
—————————————————–