From our sponsors: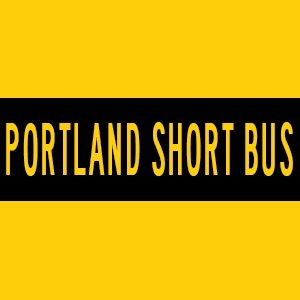 Portland Strippers Delight Tour
October 11, 2014
7 p.m. | $35 | 21+
Tickets: portlandshortbus.com
Meet at Sassy's
927 SE Morrison St, Portland, OR 97214
Did you know Portland is a mecca for Strip Clubs? Who doesn't love some boobies, I mean COME ON. Portland Short Bus DOES enjoy boobies, so let us take you on a bountiful night of them. This tour lasts 5 hours and we will visit all manner of strip clubs-from the dives to the sexy, we've got you covered
This GUIDED tour comes with:
Host
Driver
Tunes
Water
Pre-selected Clubs/itinerary
Drinking supplies: solo cups, beer/wine openers (you may bring your own alcohol on the bus as well, but just like all things hedonistic, moderation is key).
Prot-tip: Bring cash (or be prepared to pull out cash at strip clubs) so you can avoid being dicks (goes for the ladies too) and tip our lovely dancers.
Drop off is less than 2 miles away from Sassys at Midnight. At Portland Short Bus we have a vested interest in keeping drunk drivers off the road. So, be forewarned that pick up and drop off are not the same location. They ARE however, less than 2 miles away from one another so you can SAFELY decided your next course of action for getting home. You may purchase shuttling services for an additional $20, and get the Portland Short Bus will drop you and your crew and your desired location (within the blob map).
Tickets are non-refundable.