From our sponsors: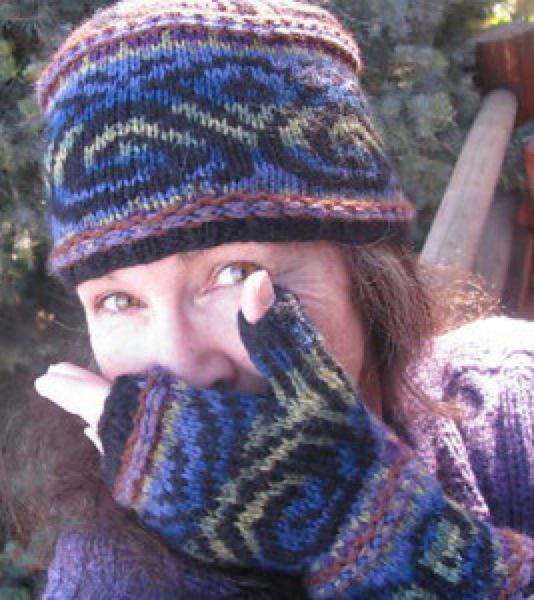 Unfold Studios Hosts Handcrafted Art Traditions Show
October 18-24, 2014
Open House October 18, 2014 11 a.m. – 6 p.m. & October 19, 12 p.m. – 5 p.m.
More info: handcraftedarttraditions.com
Unfold Studios
3249 SE Division St, Portland, OR 97202
503-232-5300
Unfold Studios will host a pop-up show for Handcrafted Art Traditions at 3249 SE Division from October 18-24. HandcraftedArtTraditions.com is an online gallery of art inspired by different cultural traditions and made by artists of the American West.
An open house, on Saturday, October 18 from 11 am to 6 pm, and Sunday, October 19 from noon to 5 pm, will start off the week-long show. On Sunday from 1:30 to 2:30, a string quartet composed of Portland State School of Music students will perform for afternoon shoppers.
During the weekend, visitors can meet four guest artists. "Peggy the Rug Lady," well known throughout Oregon for the over 1200 rugs that she has braided by hand, will be on hand with her area rugs of all colors and sizes. Portland artist Mary Davis will bring the table linens and boxes made from fabrics and papers that would otherwise have been discarded.
Cristina Case (Oregon City) will show whimsical two and three-dimensional original pieces. Anne Carroll Gilmour (Washington and Utah) will bring kitchen towels handwoven in Scottish tartan plaids, luscious winter caps and mittens knitted in patterns of her own design, and irresistible "Wee Wooly Sheep."
The gallery sale continues at Unfold Studios on October 20-24 from 9 am to 8 pm. You'll find one-of-a-kind housewares, jewelry, sustainably produced items, and holiday gifts. Parking is available at Unfold, where everyone is welcome to take yoga and other classes throughout the year.
The work featured at the show will include beaded jewelry by Maria Godines from the Warm Springs Reservation of Oregon, wall hangings created using "magic embroidery" by Rita Flores de Wallace of Denver, and blankets woven from Navajo Churro wool by the weavers of a non-profit enterprise in New Mexico.
The 19 artists from six states whose work is carried by the gallery frequently find inspiration from their ethnic or regional traditions. For instance, Portland artist Daniela Mahoney uses techniques and designs inspired by her Eastern European background as she paints and engraves her exquisite decorative eggs.
Folklorist and Portland resident Georgia Wier started Handcrafted Art Traditions in 2012 to introduce the world to this culturally significant work. With the show at Unfold Studios, she offers Portlanders an opportunity to see the fascinating work up close.