From our sponsors: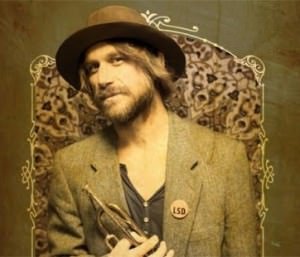 Todd Snider
April 28, 2016
7 pm Doors, Show: 8 pm | $30 | Minors OK w/ Guardian
Tickets: aladdin-theater.com
Aladdin Theater
3017 SE Milwaukie Ave, Portland, OR 97202
April 28 features songs from the following albums:
Songs for the Daily Planet
Step Right Up
Viva Sattelite
That Was Me – The Best of '94-'98
Todd Snider has been on the road performing pretty much his entire adult life, part Jack Kerouac and part John Prine along with some Mitch Hedburg sprinkled in to keep things from getting too serious. Throughout his career Snider has been a real gypsy songman right in the vein of his long-time mentor and friend, Jerry Jeff Walker. As the years have piled up the physical toll has done its' damage to the critically acclaimed singer/songwriter (who has also been out touring with new rock outfit Hard Working Americans over the last couple of years).
Traveling and performing 100 plus shows per year for over twenty years is not for the faint of heart and not many can do it or have lasted that long, especially when performing solo and having the weight of the entire performance rest squarely on your own shoulders. By the end of 2015 Snider's shoulders and back were all but broken and he thought he may have to hang it up. Battling physical ailments like degenerative arthritis and chronic lower back problems were proving to be too difficult for Snider to put on the kind of show he and his fans expect. To battle the physical ailments, pain pills seemed to be the only way to manage it to keep earning his way of living on the road, but you can only ride that horse so far before it catches up with you. On top of that, Snider had also been going through a divorce over the last couple of years which only compounded the physical and mental stress he was up against.
Luckily after lots of research and some time off, Snider has found alternative ways to manage his physical well being and he is also healing from the tumultuous times one faces when dealing with divorce. He is working on getting himself back into physical and mental shape to go out and attack this wonderful world he has created over the last twenty plus years. He will be performing a handful of small residencies (2-3 night stands) at some select locations this year starting with a 3 night run in his hometown of Portland, OR on April 28-30 at the Aladdin Theater where he will draw songs from each of his albums on each of the 3 nights (4 albums per night).
Snider is also readying a brand new live album and DVD concert film along with a new studio release. That all comes along with the new Hard Working Americans' sophomore album 'Rest In Chaos' that is readied for a May 2016 release and will feature 13 brand new original songs.
Rorey Carroll
Mu­si­cians of­ten con­coct nec­es­sary tales to cap­ture the at­ten­tion of the pub­lic. The singer song­writer doesn't need that – she lived it and car­ries the great story of her life in every line she writes.
Car­roll was born in Chicago to a rather nor­mal Amer­i­can fam­ily brought up as a typ­i­cal, mid­dle class kid. It was this up­bring­ing along with a fas­ci­na­tion with al­ter­na­tive cul­ture that led her to­wards the great Amer­i­can love af­fair, the coun­ter­bal­ance to the Amer­i­can Dream. At a young age, she lived in her car in cities all around the county, she hiked the Ap­palachian Trail, hopped freight trains. She made money play­ing mu­sic to any­one who would lis­ten, from the sub­ways of New York City to the streets of Ohio. She be­came a liv­ing para­dox, some­where be­tween run­ning from the law and run­ning from the nor­mal­ity of a Mid­west­ern sub­ur­ban lifestyle. In her words, 'You have to trust every­one in that world… You're all fight­ing for the same thing. But at the same time, you don't trust any­one.' While the hard­ness of the streets broke her down, an­other world picked her up. Ap­palachian songs, blue­grass and coun­try pat­terns ce­mented in her mind, and per­haps most im­por­tantly – she in­haled the great spirit of rock and roll.
Even­tu­ally she found her­self in Asheville, NC en­gulfed in the blue­grass scene. Picked up by Pro­ducer Eric Wil­son of Omni Records, Car­roll recorded a blue­grass al­bum, which grad­u­ated her to the road of a pro­fes­sional mu­si­cian.
Her trav­els have landed her in in East Nashville where she has recorded her sopho­more record, Ho­tel Room, com­bin­ing hon­esty with heartache, dark­ness and hu­mor. Within this al­bum, Car­roll crafted a body of work that in­cor­po­rates the essence of her past, while re­main­ing gen­uine and re­lat­able. Work­ing with Nashville's greats, young pro­duc­ers Sky­lar Wil­son and Eric Masse, they as­sem­bled a co­he­sive body of work that proves Car­rol­l's song­writ­ing and singing prowess.
Her al­bum, Ho­tel Room, will be avail­able soon.
"There is no fil­ter on ex­pe­ri­ence, so why should there be in song­writ­ing. Peo­ple lis­ten to mu­sic be­cause it makes them feel some­thing, a writer's goal is to re­late their ex­pe­ri­ences with the au­di­ence."—Rorey