From our sponsors: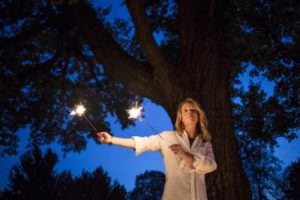 Mary Chapin Carpenter
September 20, 2016
Doors 7 p.m., Show 8 p.m. | $39.50 ADV / $42 DOS | All Ages
Tickets: revolutionhallpdx.com
Revolution Hall
1300 SE Stark Street, Portland, OR
For nearly thirty years strong, on many albums like Come On Come On, Stones in the Road, Between Here and Gone, and Ashes and Roses, Mary Chapin Carpenter has earned the trust of her audience through her willingness to look deep into herself and share joys and sorrows, good times and bad. That honesty, that quiet fearlessness, reaches a startling new level on The Things That We Are Made Of. These eleven songs communicate with the plain-spokenness of handwritten, heartfelt letters from a confiding friend; this is art without the artifice. The result is music that is likely to be as powerfully moving as any you have ever heard.
The album is suffused with images of maps and traveling – yearning for stillness when in motion, longing for adventure when in repose. "Do we ever stop dreaming of where we belong?," Carpenter asks in "Map of My Heart." That's just one of many unanswerable questions the album raises. Another song wonders "What Does It Mean To Travel," and offers a meditation on the complex interweaving of distance and desire. Its interrogative tone is one of the album's most alluring qualities, and why it stays with you so long even after just one hearing. Those questions invite listeners into a conversation, and implicate them in the emotions the songs display for us. The consequences of our attempts to engage those feelings linger long after the songs themselves have stopped playing. The songs and their questions are now inside us. We are like Sister Rosetta Tharpe, the great gospel blues pioneer whom Carpenter conjures in "Oh Rosetta" as she walks alone in New York, baffled by the world's refusal of its own redemption. "If the world is offered goodness but doesn't use it,"Carpenter asks, "Oh, Rosetta, what is it for?" That pained question rests on one of the modest certainties that growing older brings, as she sings in "The Middle Ages": "love and kindness are all that matter now."
The first song, "Something Tamed, Something Wild," opens with the image of "a shoebox full of letters bound up neatly with some twine," a suggestion of the elements of reflection and remembrance that are so central to the album. Such letters, no doubt, are very much among "The Things That We Are Made Of," the title song that closes the album. In that aching ballad, Carpenter explores how our lives are comprised of all our experiences – the wonderful and the ravaging, the exalting and the terrifying. We have no choice but to accept the self all those experiences have helped shape and move with hope into the future. "I come on quiet but I'm as fierce as a lion," Carpenter sings in "Hand On My Back," and that strength informs all of the album's unflinching self-examinations.
Rose Cousin
Originally from Prince Edward Island, she lives in Halifax. She has released three albums We Have Made A Spark (2012), The Send Off (2009) produced by Luke Doucet, and If You Were For Me (2006) produced by CBC in Halifax, as well as singles and recordings in collaboration with artists across Canada, the US, Ireland, Australia and beyond.
She has garnered awards including the JUNO for Roots & Traditional Album of the Year, 2 Canadian Folk Music Awards for Best Contemporary Singer, 6 East Coast Music Awards, 3 Nova Scotia Music Awards, 3 PEI Music Awards, and a Polaris Prize long list nomination. In America, We Have Made A Spark was named to NPR's Top 10 Americana & Folk Albums of 2012, and recognized by USA Today, Oprah Magazine, Entertainment Weekly, Folk Alley, Sirius XM, WFUV, WXPN and other media outlets.
The spirit of collaboration is in everything Cousins does. Her firm roots in two vibrant music communities (Eastern Canada and Boston Massachusetts) fuel her music with an evolving cast of talented fellow artists. At any show, anywhere Cousins travels, recruits from the local music scene appear with her on stage, be they emerging or well known. CBC debuted her short film IF I SHOULD FALL BEHIND about the community in Boston where her album We Have Made A Spark was made ( rosecousins.com/film ).
Equally unmistakable is the devastating emotions her music evokes. Her songs have appeared in climatic scenes in television shows including Greys Anatomy, Rookie Blue, Heartland, Hope for Wildlife and Drop Dead Diva.