From our sponsors: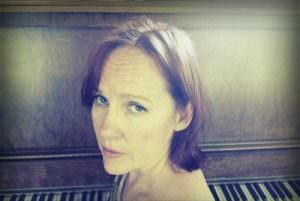 Iris Dement
November 11, 2016
Doors 7 p.m., Show 8 p.m. | $32.50 ADV, $35 Doors | Minors OK w/ Parent
Tickets: aladdin-theater.com
Aladdin Theater
3017 SE Milwaukie Ave, Portland, OR 97202
Iris DeMent says of that elusive inspirational spark, "I didn't know when or if I'd make another record. I gave up on trying to steer it or force it and decided to just make myself available in my heart and mind as much as I could and leave the rest up to fate."
Sixteen years after the last collection of DeMent songs, that time has come. Sing The Delta presents twelve self-penned compositions from an artist whose first three albums established her as one of the most beloved and respected writers and singers in American music.
DeMent, the last of 14 children, born in Arkansas and raised in Southern California, grew up immersed in gospel music and traditional country. She was somewhat of a late bloomer as an artist, writing her first song at age of 25. Her first release, Infamous Angel, initially issued on Rounder in 1992 before being picked up by Warner Bros., immediately established her as a promising and talented artist. Its 1994 follow-up, My Life, earned a Grammy nomination in the Contemporary Folk category. Her 1996 album The Way I Should addressed political as well as personal themes and earned a Grammy nomination, as well.
Along the way, several of DeMent's songs became cultural touchstones. "Let The Mystery Be" found its way to MTV Unplugged as a duet by David Byrne and Natalie Merchant. "Our Town" was played over the farewell scene in the series finale of Northern Exposure. Merle Haggard, who said of DeMent, "She's the best singer I've ever heard," invited her to sit in as his piano player touring with his legendary band The Strangers. He subsequently covered two of her songs "No Time To Cry" and the gospel-tinged "The Shores of Jordan."