From our sponsors: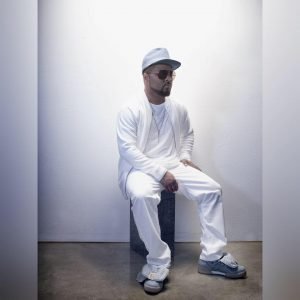 Musiq Soulchild
July 19, 2017
7 p.m. doors, 8 p.m. show | $40 ADV< $45 Doors | All Ages
More info: crystalballroompdx.com
Crystal Ballroom
1332 W Burnside St, Portland, OR 97209
Philadelphia native Taalib Johnson a.k.a Musiq Soulchild, is a soul artist whose unique style blends R&B, Soul, Funk, Rock, Blues, Jazz, and Hip Hop, creating a sound unlike any other. "I consider myself a soul artist because it encompasses all genres of music!" Musiq states "I like to make music that means something to people, nowadays there are so many categories and labels, I just wanna make music that matters!"
Musiq is the eldest of nine children "I always saw myself as the black sheep of the family; I was always doing my own thing!" At a young age Musiq decided he would not continue his high school education, this proved to make his road to success much more difficult "I really wish I stayed, cause even though I didn't like it that much I still could've taken advantage of the many resources that being in school has to offer!" When Musiq was 17 he left home to live life on his own terms, finding himself having to depend on the kindness of friends, and sometimes strangers, as he struggled with everyday survival "Man, I did what I had to, I slept on couches, the bus, the train, the park, whatever, it didn't matter, I just knew things wasn't gonna be that way forever!" It was during that time Musiq started to build a reputation for being musically gifted, beat boxing for MC's, free styling on the open mic circuit, scatting at a jazz club, or just performing a cappella in the streets of Philadelphia, which is where he got the name " Musiq " and later he added " Soulchild " which is intended to respect and represent the legacy and traditions of past great soul stars.
Musiq was introduced to the world in 2000 with his platinum debut album, Aijuswanaseing (I Just Want to Sing), which included the Billboard Hot R&B/Hip Hop single, "Just Friends". Musiq's second single, "Love", spent 22 weeks on the Billboard Hot 100 charts and has been described by many as a classic.
Musiq's 2002 album, Juslisen (Just Listen), debuted at number 1 on the Billboard Charts and quickly went platinum with hit singles, such as "Halfcrazy" and "Dontchange". By the drop of his third album, Soulstar, in 2003, Musiq had established himself as one of the top R&B/Soul artists of his time. Soulstar included the hot singles "Forthenight" and "Whoknows".
After a four year break and changes in Managementto: Solqi Management and record label to: Atlantic records, Musiq knew that, in order for his success to continue, his sound would have to reflect his personal growth and journey. In 2007 Luvanmusiq (Love and Music) was released and included the hit singles "B.U.D.D.Y.", "Teach Me", and "Make you Happy".
Musiq Soulchild has had 2 platinum albums, 2 gold albums and 7 hit singles. He has received awards from Billboard, BET, ASCAP, BMI, and Soul Train. Musiq has also earned award nominations from MTV, American Music Awards, NAACP, and 9 Grammy nominations, including 3 for his 2007 album Luvanmusiq. Besides being a successful recording artist, Musiq is notable for his creative and unique way of titling his albums and songs. In addition to being a platinum selling artist, Musiq has garnered TV and print ads from Mc Donald's, GAP, Coca Cola, Levi Strauss, and Nike. All of this talent, hard work, and determination have allowed Musiq to flourish into one of the few R&B soulful artists that still exist.