From our sponsors: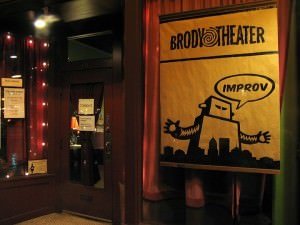 You Are Here
Fridays
7:30 p.m. | $9 Students/Seniors; $12 Adults
More info: brodytheater.com
Brody Theater
16 NW Broadway, Portland, OR 97209
(503) 224-2227
Improvisation is a tight-rope walk on a precarious imaginary wire. As improvisers we take a great risk every time we hit the stage. With YOU ARE HERE, Brody Theater's most talented and experienced improvisers create an entire show based solely on the character and imagination of our audiences.
Each show is one of a kind and will never be the same show again. We want you to be a part of that magic.