From our sponsors: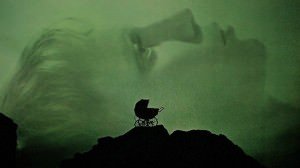 Unholy Trinity: Excorcist, The Omen, Rosemary's Baby
November 2, 2014
6 p.m. | Free | 21+
More Info: shanrockstrivia.com
East Burn
1800 East Burnside Street Portland, OR 97214
(503) 236-2876 | More Info: theeastburn.com
Are you still apprehensive about split pea soup and babies named Andy or Jenny? Do you still get chills every time you hear Ave Satani? Then this is your quiz! Biblical prophecy, Satan walking the earth, children doing very bad things, evil hiding behind innocence . . . these movies have got it all!