From our sponsors: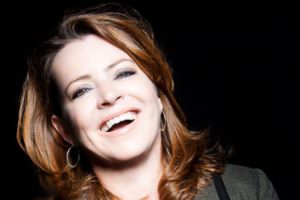 Kathleen Madigan: Bothering Jesus Tour
February 25, 2017
Doors 7 p.m., Show 8 p.m. | $30 | All Ages
Tickets: aladdin-theater.com
Aladdin Theater
3017 SE Milwaukie Ave, Portland, OR 97202
Over Kathleen Madigan's 25 year career she has performed on nearly every standup television show ever made. Leno, Letterman, Conan, Ferguson and so on. She was nominated for a 2014 American Comedy Award for Best Concert Comic and her third hour-long special, Madigan Again, was named one of iTunes Best Comedy Albums of 2013. Madigan Again, premiered on September 11 exclusively on Netflix in the U.S., Canada, Europe and Latin America, and is now available on CD, DVD and audio or video download. Previously she's released 4 CDs and 2 DVDs and starred in 2 HBO specials, 3 Comedy Central specials, 3 CMT Salute to the Troops specials with Ron White and her last hour-long special, Gone Madigan, premiered on Showtime and is available on Netflix.
So how is it, the Detroit Free Press asks, "that Madigan has yet to be cast as the wise-cracking a) best friend b) office worker or c) martini-swilling mother-in-law in any of countless sitcoms? We're thinking because it's because she's so irreplaceable on the stage. She's described as the funniest woman doing stand-up right now, but no gender qualifier is necessary. Along with Lewis Black, Brian Regan and Jim Gaffigan, she's one of the funniest stand-up comedians of her generation."
"I just want to tell jokes. I didn't start doing open mics to become an actor on a sitcom or in a tv commercial. Those things never even crossed my mind. I just like to tell jokes for an hour or so and laugh," Madigan says. "For a few of us working today, this was our goal. We don't have anymore goals. Can't you ever have a goal, reach it and then enjoy it? This society is being driven by type A lunatics that say 'you have to set more goals.' No you don't. Have a seat and enjoy the fact that you're here! Maybe that's the Irish in me talking though."