From our sponsors: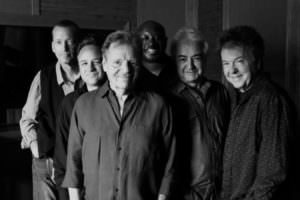 Delbert McClinton @ Aladdin Theater
July 20, 2017
Doors p.m., Show p.m. | $45 | All Ages
Tickets: aladdin-theater.com
Aladdin Theater
3017 SE Milwaukie Ave, Portland, OR 97202
Multi-Grammy Award winner Delbert McClinton is "One of the Fortunate Few," who has managed to live his dreams for more than six decades. The stars have aligned for Delbert. Those stars may have leaned toward the blues, but Delbert has managed to keep them on the bright side.
Self Made Men
The Self Made Men are a conglomerate of working-class fans of working-class music. We came together to keep it alive and help it thrive for future generations. Front man John Roy is a 25 year veteran in the San Diego ska community, having played for many local and international bands including The English Beat, OMD, Colorblind, The Big Express, Buddy Blue, Spy Kids, Gangbusters, Unsteady, Windsor Hill Steppers, and the list goes on. …… After touring and living on the road, John returned to his San Diego roots, engineering sound for local shows and festivals.