From our sponsors: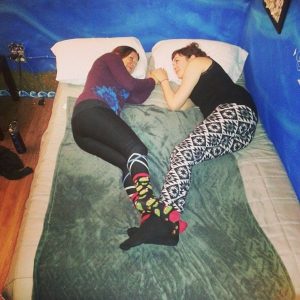 Cuddle Con 2015
February 14, 2015
Noon – 7 p.m. | 18+
More info: cuddlecon.com
Cuddle Up To Me
1015 E Burnside St, Portland, OR 97214
503-719-6203
Cuddle Con is brought to you by my dream team of experts as an event designed for singles, partners, and everyone (even total newbies!) regardless of relationship status, regardless of comfort levels with touch, and regardless of past cuddling experiences or lack thereof. It can be said that there are so many options to choose from at Cuddle Con that even cuddling itself is optional and not required! Some of the things attracting people to Cuddle Con include:
Safety, Communication & Consent
Cuddling Classes with Samantha Hess & a LoveTribe Snuggle Party
Massage Classes by Meagan Holub from The Love Lab (limited slots available; purchase the massage class as a perk)
Partner Yoga and AcroYoga with Diamond Mike & Tempos Acrobats
Dance Lessons for Newbies & Pros Alike
Fun, Games & Laughter
Piggyback Rides
Pillow Fights
VIP After-party and Dance with Award-winning Entertainment
Snuggly Surprises
We have room for hundreds of people to attend. With your support, we are expecting at least 200 people! I will be there – and you are invited to be there by attending or in spirit by sponsoring however you can. Whether you can be there in person or not, I am counting on your support.