From our sponsors: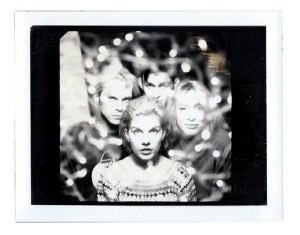 Belly
August 27, 2016
Doors 7 p.m., Show 8p.m. | $30 ADV, $35 Doors | 21+
Tickets: revolutionhallpdx.com
Revolution Hall
1300 SE Stark Street, Portland, OR
Belly formed in 1991 after Tanya Donelly left the critically acclaimed Throwing Muses, which she'd founded with her stepsister Kristin Hersh while they were both still in high school. Just prior to leaving the Muses, Tanya co-founded The Breeders as a side project with Kim Deal of The Pixies, but soon realized she needed more space to pursue her own fractured-fairytale alternative-pop-rock song-writing vision.
Tanya recruited Fred Abong to play bass (he had played on her final Muses album), and brothers Chris and Tom Gorman- friends from her native Rhode Island- to play drums and guitar, respectively. The band immediately got to work rehearsing and demoing the material that would eventually become Belly's debut album, Star. Star was recorded in two sessions, the first in Nashville, with engineer Tracy Chisholm, the second in Liverpool, England, with producer Gil Norton.
Just before the release of the album on 4AD/Sire/Reprise in January 1993, Abong left the band and was replaced by music scene veteran and hard-rocker Gail Greenwood.
By turns dreamy, creepy, jaggedly delicate and melodically expansive, Star was propelled by the single "Feed the Tree" to gold-record status in the US, earning two Grammy nominations and eventually selling two million copies worldwide.
Belly spent more than a year of nearly nonstop touring for Star, performing throughout the US, UK, Europe, Australia and Japan, with opening bands that included The Cranberries and Radiohead. The band also opened for U2 and the Velvet Underground at the Hippodrome in Paris.
In the summer of 1994, Belly began writing and rehearsing for their sophomore release. Produced by the legendary Glyn Johns and released in February 1995, King was a more 'rock-oriented' and live-sounding album, reflecting the band's experience of hard touring that preceded it, as well as Johns' minimalist production style. Stripped down and direct, Kingdispensed with much of the layering and idiosyncratic charm that had characterized Star.