From our sponsors: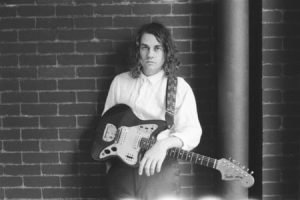 Kevin Morby
August 22, 2017
Doors 7 p.m., Show 8 p.m. | $15 | All Ages
Tickets: aladdin-theater.com
Aladdin Theater
3017 SE Milwaukie Ave, Portland, OR 97202
City Music is an airplane descending over frozen lakes into Chicago. City Music is riding the Q Train out to Coney Island to smell the ocean and a morning in Philadelphia where greats cranes reconfigure the buildings like an endless puzzle. City Music is a quiet afternoon moment on a bench in Baltimore, a highway in Seattle at night where the distant houses look like tiny flames and a bottle of red wine being drained on a bridge in Paris. City Music is a bus pulling into St. Louis at dawn where the arch looks like a metal rainbow reflecting the days early sunlight.
City Music is also the new album by Kevin Morby. Full of listless wanderlust, it's a collection inspired by and devoted to the metropolitan experience across America and beyond by a songwriter cast from his own mould. As he puts it: "It is a mix-tape, a fever dream, a love letter dedicated to those cities that I cannot get rid of, to those cities that are all inside of me."