From our sponsors: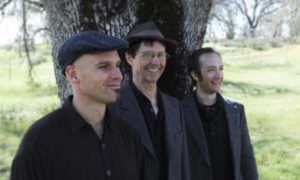 Molly's Revenge
3 Leg Torso
August 28, 2016
Doors: 5:30 pm / Show: 6 pm | $15 | 21+
More info: secretsociety.net
The Secret Society
116 NE Russell, Portland, OR, 97212
Molly's Revenge – (Set time: 7:15 PM)
Molly's Revenge is a dynamic, acoustic Celtic band known for its unique and infectious enthusiasm. The classic combination of bagpipes, whistle, and fiddle, with a backdrop of guitar, mandola, and bodhran guarantees an enjoyable experience for all fans of Scottish and Irish music. Molly's Revenge has performed at many of the top folk festivals and performing arts events in the USA, and prestigious events in Scotland, Australia and China. Their arrangements of traditional Celtic jigs and reels bring these dance tunes up to date with a driving, hard-edged accent that always leaves audiences shouting for more.
"Revered in California as one of its most energetic, exciting and innovative bands." –Shay Black, of the legendary Black family.
3 Leg Torso – (Set time: 6:00 PM)
3 Leg Torso formed in 1996 as violin, cello and accordion trio with the mission of creating original modern chamber music for their unique instrumentation. Over the following years, the ensemble has expanded both it's musical mission and it's size to become a quintet that now performs original compositions based on an eclectic synthesis of chamber music, tango, klezmer, latin, and Roma (Gypsy) music.
As principal composers, founding members Béla R. Balogh (violin and trumpet) and Courtney Von Drehle (accordion) provide the core of 3 Leg Torso's sound. They are joined by the consummate mallets/percussion of T.J. Arko and the gentleman of the acoustic bass, Mike Murphy.
The ensemble's history began with street performances, which they titled "Meestering", and has led to their releasing three award winning instrumental albums (3 Leg Torso, Astor in Paris, and Animals & Cannibals), East Coast and West Coast tours, performances with symphony orchestras and a profile on National Public Radio's "All Things Considered".