From our sponsors: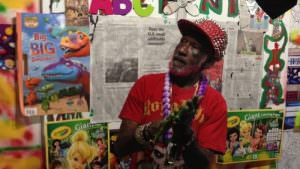 Lee "Scratch" Perry
September 18, 2016
Doors 8 p.m., Show 9 p.m. | $22 ADV, $25 Doors | 21+
Tickets: revolutionhallpdx.com
Revolution Hall
1300 SE Stark Street, Portland, OR
Producer, mixer and Grammy-winning reggae dub artist, Lee "Scratch" Perry has been overturning tradition and confounding conventional wisdom for more than five decades. In the process, the widely acknowledged father of dub reggae became arguably the first creatively driven, "artist-producer" in modern recorded music. In 2004, Rolling Stone Magazine ranked Perry on their list of the 100 Greatest Artists of All Time.
Born in Jamaica in 1936, Lee Perry began in the music business in the 1950's and by the 1960's became known for his innovative production techniques as well as his eccentric character. His first single "People Funny Boy" in 1968 was notable for its innovative use of sampling as well as a fast, chugging beat that would soon become identifiable as "reggae". Concurrent with his own releases with the Upsetters, Perry produced numerous reggae artists at his Black Ark studio, including Bob Marley and the Wailers, The Heptones, and Max Romeo.
After the demise of the Black Ark, Perry spent time in England and the U.S., performing live and making records with a variety of collaborators including British producers Adrian Sherwood and Neil Fraser AKA Mad Professor, The Clash, and Public Image. These collaborations continue to this day, with Keith Richards, George Clinton, Steve Marshall, Andrew W.K., Dub Is a Weapon, and many others. Lee "Scratch" Perry, now into his sixth decade as a pop-music provocateur, has few peers when it comes to fresh ideas and their implementation. He remains one of the world's most imaginative sonic architects.